Neolution Cafe E-Sport Store: Exciting Board Game Cafe in Bangkok
If you need to wait for a long time until your bus starts, enjoy a coffee ☕ and play board games 🎲 with a friend, then this place is for you 😍
The Neolution Cafe E-Sport Store Board Game Cafe is in front of the Gateway Shopping Mall at Ekkamai BTS Station. Most of us know the Ekkamai BTS Station well, close to the Eastern Bus Terminal 🚌 in Krung Thep Maha Nakhon (Bangkok).  
Let me share my experience of a hot cup of coffee ☕ and a board game 🎲 I won 🏆 at  Neolution Cafe E-Sport Store - Board Game Cafe 🤩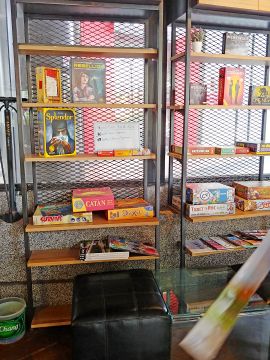 Board Games at Neolution Cafe
A small cafe with a good selection of Board Games 🎲 Ideal to bridge the time until your bus 🚌 starts. Enjoy the coffee and play the game. 
The Neolution Cafe is one of Bangkok's unique restaurants/cafes and offers something different from the norm. 
The Bear Travel Rating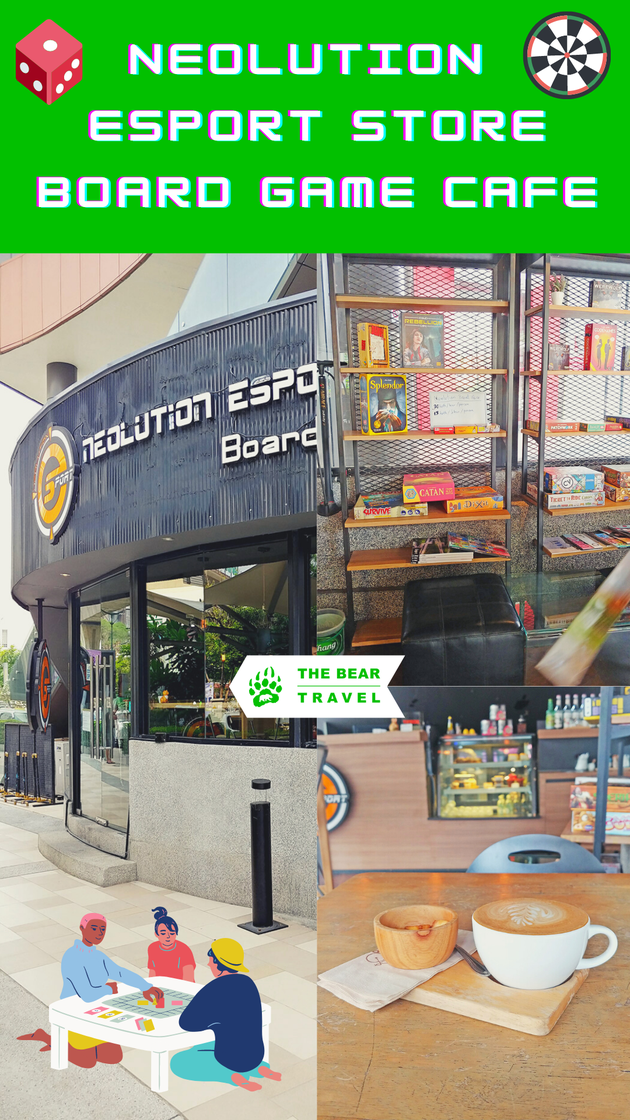 Ambiance


Food Quality


Dish Size


Value for Money


Map & More Information
Neolution Cafe E-Sport Store - Board Game Cafe is the cafe part of the company. They mainly focus on online games and various events. Below is some vital information on how you can connect with them and stay informed of their latest updates. 
| | |
| --- | --- |
| Business Hours | 08.00 – 18.00 hrs  |  Monday – Friday |
| Business Address | 44 Ekachai Road, Soi Ekachai 63, Bang Bon Subdistrict, Bang Bon District, Bangkok 10150 |
| Contact Number | +66 (0) 86 325 9446 |
| Email Address | |
| Official Website | |
| Facebook Page | |
| Instagram | |
| Twitter | |
| YouTube Channel | |
| GPS | 13.6777844, 100.436112 |