The Sanctuary of Truth in Pattaya
Pattaya is a diverse holiday destination with more exciting things to see and do than you can believe. From water parks, beaches, and national parks, to zoos, temples, aquariums, and theme parks, Pattaya has it all.
One of the scenes most synonymous with Pattaya is the beautiful Sanctuary of Truth Temple. The site is located near Naklua, which is bound to make a breathtaking first impression. Pattaya's Sanctuary of Truth is one of the area's most intriguing tourist attractions. Although it is a temple in form, it is very much different from the normal wats that visitors can find around Thailand's cities and towns. Indeed, the Sanctuary of Truth is unlike just about anything else found in this world.
Prepare to be amazed as we are taking you on an awe-inspiring journey to the Sanctuary of Truth.
Stunning Pattaya Temple
The building is carved from wood and features the art and design techniques of a variety of cultures. There is a large amount of Thai-style work, but visitors will also notice strong influences of Khmer architecture and Chinese architecture. Depictions of Hindu pieces like those found in India can also be seen throughout the complex.
Visitors will immediately notice that the Sanctuary of Truth is not yet finished; much like Gaudi's Sagrada Familia cathedral in Barcelona, a project this massive and ambitious necessarily takes many years to complete or centuries in Gaudi's case! Although the project began in 1981, it is not estimated to be completed until 2025 at the earliest.
However, even this date may be delayed as the tropical environment takes a toll on the wooden structures, requiring parts that are already finished to be replaced even before the other parts have been built. This frustrating cycle makes construction quite slow and difficult, but progress is nonetheless being made.
But if you look back in history, all the world's greatest structures that will still be here in centuries to come to take time, skill, and emotion to create.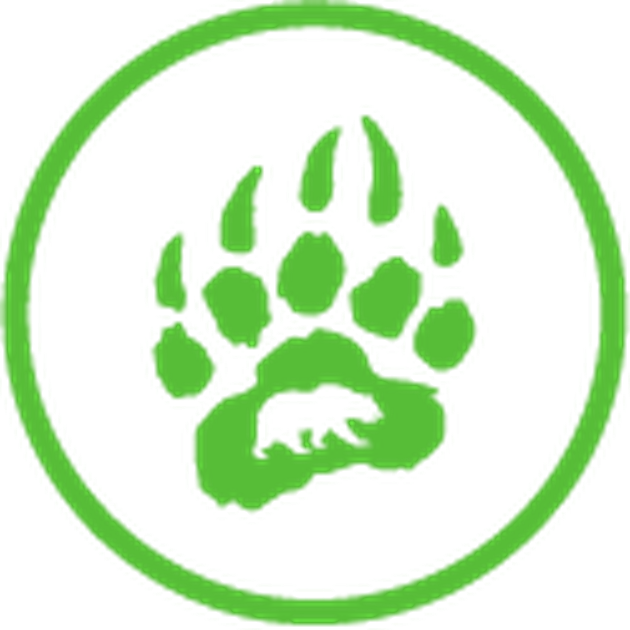 Did You Know?
Sanctuary of Truth construction began in 1981 and is expected to finish in 2025. The whole temple is entirely made from hand-carved wood.
Pattaya Sea-View Temples
The temple itself is right on the water, and the grounds alone are beautiful. Of course, the temple is simply awe-inspiring, and will truly give guests a memorable experience. Visitors can also take a tour to see the artisans at work and understand better how this incredible place has been built.
Those who buy tickets online will find adult tickets for 500 Thai Baht and children for 250 Thai Baht, while walk-ups will pay a slight premium. Make sure you take along your camera as some of the views are amazing, although if you wait until sunset time, you will encounter breathtaking silhouettes of the temple against the backdrop of the coastline, which are some of the most recognizable photos you see of Pattaya.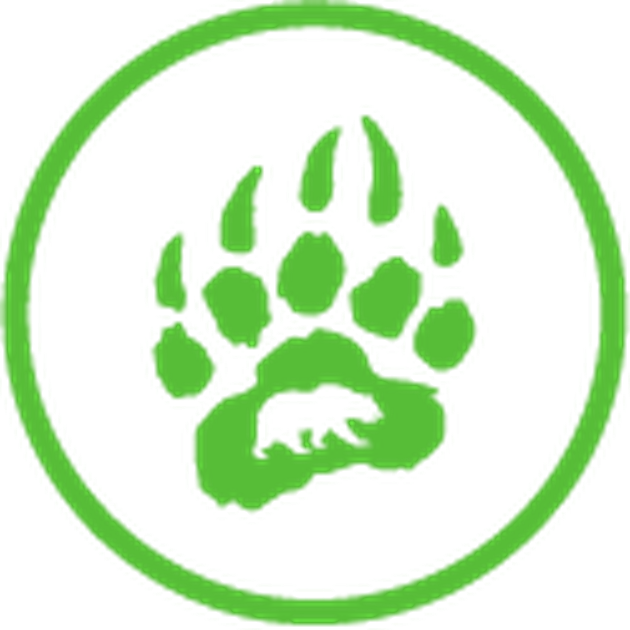 Trivia!
The indoor space at the Sanctuary of Truth is 2,115 sq meters and the highest point reaches 105 meters.
How To Visit the Sanctuary of Truth?
If you are holidaying in the heart of Pattaya, the Sanctuary of Truth is very easy to find. The temple is located in Naklua, which is to the north of the city beyond Pattaya Nua Road. If you are in the center of Pattaya, head along Pattaya Beach road until the Dolphin Roundabout. Go straight on after the roundabout and drive 2 km down to the bottom of the hill towards Naklua. You will see the Sanctuary of Truth signposted on the hill down towards Naklua, so just follow the signs.
If you do not have your own transport, you can catch a taxi to the temple, which will cost approximately 200 Thai Baht and take just 5-minutes. Whether you are a culture vulture or just want to see something that is unique, a trip over to the Sanctuary of Truth, located in Naklua which is just north of Pattaya close to Wongamat Beach, is pretty much essential viewing.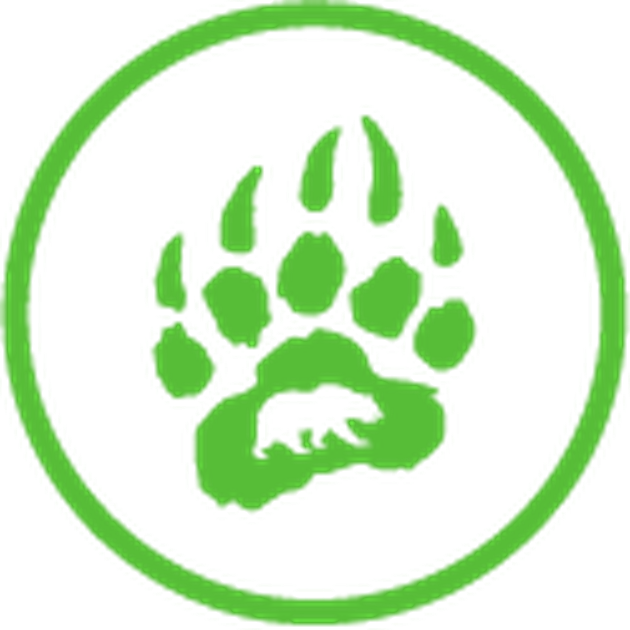 Fun Fact!
Sanctuary of Truth is a Thai cultural masterpiece and will stun its visitors with its magnificence. Beautiful carvings of all elements of nature and the Thai culture are so beautiful you wouldn't be able to take your eyes off of them.
Map & More Information
The Sanctuary of Truth is the largest hand-carved wooden architecture masterpiece in Pattaya. It covers an area of two rais and rises to 105 meters in height. Constructed to preserve the past, the structure is entirely made out of wood depicting elements of nature and Thai Buddhist culture.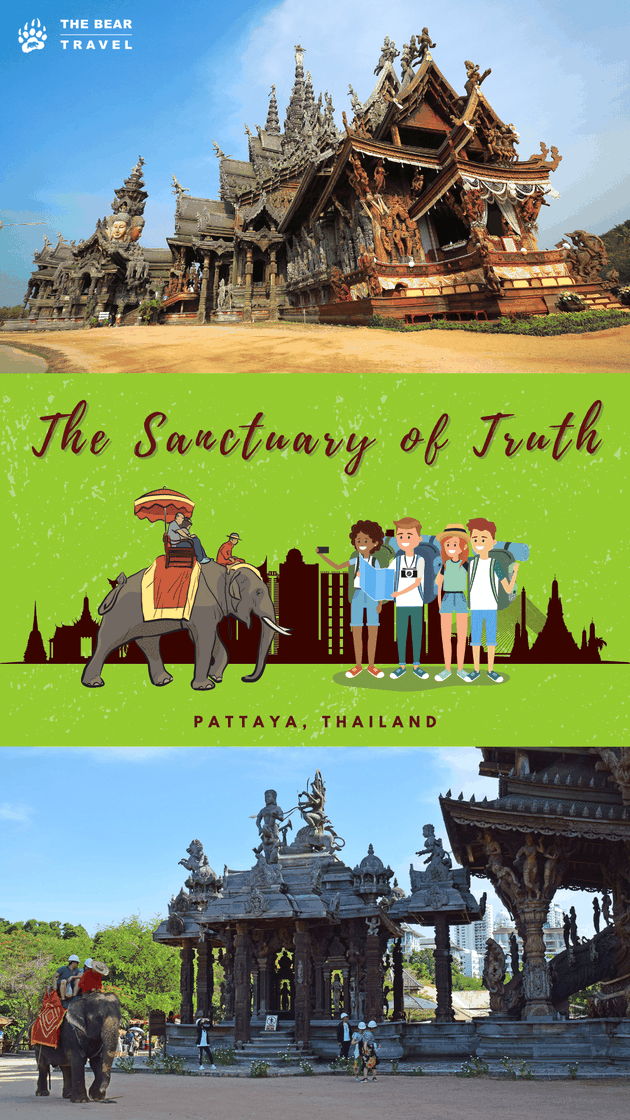 | | |
| --- | --- |
| Fees | 500 Thai Baht for Adults | 250 Thai Baht for Children |
| Business Hours | 08.00 – 18.00 hrs | Monday – Sunday |
| Business Address | 206/2 Moo 5, Pattaya-Naklua Road, Bang Lamung District, Chon Buri 20150 |
| Contact Number | +66 (0) 38 110 656 | +66 (0) 38 367 229 | +66 (0) 38 367 815 |
| Email Address | |
| Official Website | |
| Facebook Page | |
| Instagram | |
| Twitter | |
| YouTube Channel | |
| GPS | 12.9727407, 100.8716771 |