Visiting Vientiane - Merging Old Ways with the New
Vientiane is easily Laos' most famous city with lots of historical importance, especially during the times when the French were flexing their colonial muscles in this part of the world. The capital city of Vientiane is now making waves in a much different sense. As mass tourism is beginning to sweep across the nation, cities such as Vientiane are enjoying a more modern outlook on reality as we know it.
Laos is beginning to realign itself with the neighboring and more developed countries such as Thailand. This leap forward is significant for not just Vientiane, but also Laos as a whole. New shopping centers were constructed, trendy boutiques and classy dining options created. Very soon, the capital city will be a place where historical nuances meet modern pleasures to create a fascinating place to visit or reside. The time is now for Vientiane. The city is set to become one of South East Asia's hotspots with Vientiane prevailing a new modern attitude alongside its historical feel. It will significantly benefit Laos and its inhabitants.
Please enjoy our rundown of Vientiane to make your visit to the capital city the perfect mix of history and the future!
The Future - Vientiane's New Urban Centers
Vientiane's new modern way of thinking steeped in the vision for a brighter future for not only its residents but also for visitors and holidaymakers to the city. Within the next few years, the Nongchan March in the center of Vientiane is to be revamped and turned into an economic and trade center with a Lao-Chinese venture. This 90 million USD project will see the construction of a shopping center, office buildings, restaurants, conference facilities, and a pedestrianized area, which will bring the region swiftly into the 21st century.
Other urban yet modern centerpieces in Vientiane include Nam Phu square, which is a beautiful square with a lovely circular fountain in the middle. The area is one of several reminders in the city of French colonial influence - reinforced further by the presence on the square's perimeter of some very Gallic restaurants. Nam Phu Square is a convenient meeting and starting point. It is easy to find in the center of Vientiane's tourist area; restaurants, Internet cafés, travel agents, and massage parlors are all located in this area. Other areas that set the tone for modern Vientiane include the developed area next to the Mekong River with public parks and pedestrian walking zones.
All of these features have breathed new life into the city. At one time, there were many rundown restaurants along the banks of the Mekong River. However, this area has transformed, and now you can take pleasant strolls along the Walking Promenade. A very romantic place and epitomizes Twenty-First Century Vientiane.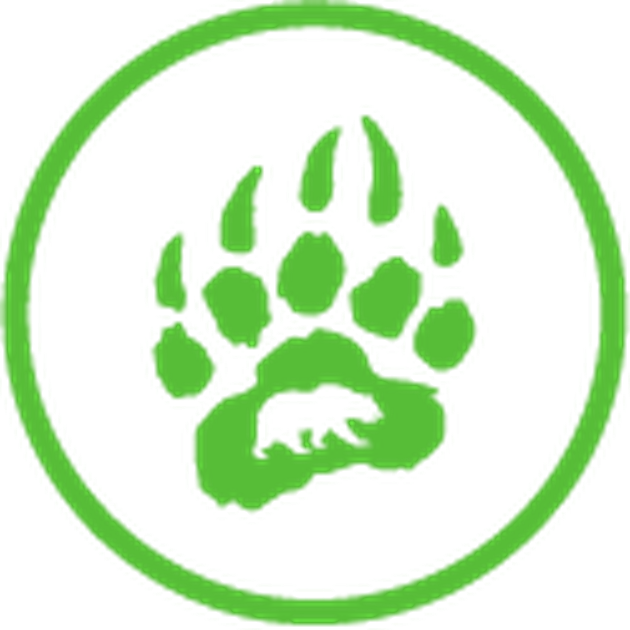 Trivia!
The Pha That Luang Temple was established in the 3rd Century A.D. It has 500Kg of gold leaf used in covering the Temple.
Things to See and Do in Vientiane
Because Laos steped in Buddhism, some of the most famous and popular things to see in the city are dreamy temples. If you are in Laos and are looking for some places of interest to visit, check out our recommendations.
Pha That Luang Temple

GPS: 17.9767542, 102.6365125

One of the most popular and impressive temples in Vientiane is the stunning That Luang Temple, which is also known as the Great Stupa. This sacred monument dates back to the 3rd century, but the monument we see today was first constructed in 1553 by King Setthathirat. The temple has the appearance of a tall fortress, and with a stupa covered in gold leaf that is 148 feet tall, the building is awe-inspiring. The architecture is in a Laos style but inspired by Buddhist images and values. If you are looking for a great time of the year to visit That Luang, we would recommend in November when the Boun That Luang Festival is in full flow.
Patuxay Monument

GPS: 17.9706033, 102.6164505

When you look around Laos, and especially Vientiane, you will see a vast cacophony of French-inspired buildings and constructions. The Patuxay Monument, also sometimes referred to as the Patuxai Victory Monument is a centerpiece and landmark in the city. The monument is dedicated to the Lao people who died when gaining independence from France. The monument looks very similar to the famous French landmark, the Arc de Triomphe in Paris. You can pay a small fee to climb to the top of the landmark and enjoy views out across the city and even the Mekong River to Thailand. The monument was constructed between 1957 and 1968 and is one of the must-see attractions in the city for tourists of all ages.
Sisaket Temple

GPS: 17.9631785, 102.6091525

Sisaket Temple is one of the most famous Buddhist temples in Vientiane and located in the heart of the city on Lan Xang Road. Also more familiarly known by locals as Wat Si Saket, the temple's images date back to the 16th and 19th centuries, although the temple itself was constructed in 1818. The temple hosts thousands of ancient Buddha images, over 6.800 in total, and is pretty impressive. The best time to visit is early in the morning when the temple is a hive of activity. You can check out the monks' daily ceremonies and even offer food to them. The temple is surrounded by tropical fruit trees and is an awesome place to stroll amidst. If you are looking to visit one of the most famous temples in Vientiane, not many can match the Sisaket Temple, and it's free to enter.
Dining in Vientiane
Food and restaurants are an intricate part of Southeast Asian culture. This part of the world has always prided itself on its top-notch local cuisine, where zesty and exuberant tastes are the key to its success. Vientiane is now also becoming a great venue for food connoisseurs with lots of old-style and modern eating options that propel the city into a new and fascinating epoch. New dining options are not just reserved for western food styles. Also Asian such as the Café Indochine Restaurant located on Setthathirath Road in the Chanthabouly District, specializing in modern Vietnamese cuisine, or Rashmi's Indian Fusion also based opposite from the Lao Plaza Hotel on Samsenthai Road.
We would highly recommend that you take advantage of the street food vendors next to the river, which is an excellent place for backpackers who are looking for a bargain meal. Benoni Cafe is located on the second floor just above Phimphone Market and a few blocks from the Mekong Riverfront. There's a rush around lunchtime on most days at this busy cafe. Small portions of well-prepared and tasty foods await you at this modern-style Italian/Asian cafe. Xayoh Grill House is another new dining choice, situated right in front of the National Cultural Hall, on Samsenthai Rd, right in the heart of Vientiane.
If you are seeking out one of the best steaks in Vientiane, Xayoh Grill House is the place to visit. When it comes to modern western food and bakeries, Joma Bakery is the first-choice lunch stop for many expatriate workers in Vientiane. The large and stylish café is the right place for meetings but mainly because it makes a brisk trade in delicious pastries, sandwiches, quiche, muesli, fruit, shakes, and coffee. The bakery is situated on Setthathirath Road and highly recommended.
Vientiane has become a city of vast choice, which is in stark contrast to the limited dining options of just five years ago. The new and modern Vientiane is a different place than before, now providing cuisine styles from the four corners of the globe, which is excellent for those visiting the city from many countries across the world.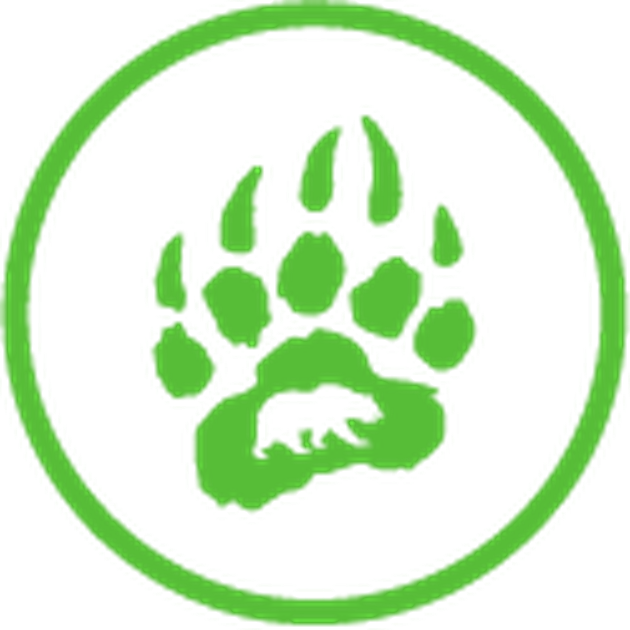 Did You Know?
Vientiane became the capital of Laos in 1573. The city was razed to the ground by Siamese forces in 1827 and it was reconstructed again. It is the largest city in Laos and quickly developing into a financial and travel hub for Laos.
Shopping in Vientiane
Shopping, dining, and nightlife are three main criteria that holidaymakers seek when deciding to visit a country. If you have many new options for these three categories, then you are winning the battle to attract large tourist numbers. From elegant boutiques to modern shopping malls, Vientiane is rapidly becoming the place to shop in Laos.
The Talat Sao Mall, situated on Lane Xang Avenue has three floors and is the first public building in Vientiane with indoor parking. At weekends, folks from the countryside come and marvel at the escalators (which, in one local magazine article, were referred to in English as "electricity ladders"), and at the bravery of those who venture onto them. The Mall boasts a few cafés and a Thai-style food court. The mall offers many kinds of international and local products such as silk handicrafts, souvenirs, traditional and modern clothes, shoes, food, jewelry, silver, gold, books, and more. It can become crowded as many people shop at the mall. Although all the shops in the mall are not wholly taken, because the shopping center opened recently, this will no doubt become the premier shopping option within the city in the future.
If you are seeking out clothing items for women and men, we highly recommend "Elegant Boutique" or "Elegant Laos". This beautiful little boutique sells mainly clothes for fashion and Lao crafts. It is run by a young Laotian stylist and designer, who blends silk with cotton fabrics from Laos and Western fashions to create modern masterpieces. The shop is located near the Namphou Fountain in the street Pangkham between the Lao Plaza Hotel and the Fountain. The boutique offers all sizes (small to large), which is handy for westerners.
The times have changed in Vientiane for shopping. Back in the days, you could only purchase locally made goods, but now a more international flavor is sweeping the city, attracting scores of tourists.
Vientiane Nightlife Scene
One of the best ways for any city or a tourist destination to attract younger travelers is to have a vibrant and exciting nightlife scene. Vientiane has the best nightlife in Laos. There's no shortage of places in Vientiane where stressed and thirsty travelers can enjoy a quiet local beer. The Mekong shoreline is packed with bamboo-and-thatch "beer gardens"where you can enjoy the sunset over the river, have an ice-cold Beerlao and a snack.
A Western-US–style bar and restaurant named Wind West enjoys live Lao and Western rock music most nights – the music usually starts at about 10 pm. Depending on the night it can be heaving, or very quiet. Different cover bands play throughout the night. It is maybe the only Country & Western bar in Laos - a sit-down and listening to live bands sort of establishment, not a dance club/discotheque.
Everything is supposed to close down before midnight before the start of the unofficial curfew, although clubs generally stay open until 1-1.30AM. Paris Cocktail is a modern establishment located on Thadeua Rd. just in front of Boun krayong and Lake View restaurant. Paris cocktail run by a Lao-French guy named Tony. Small and cozy place with great cocktails at decent prices and the favorite hangout for the young Lao French returnee crowd.
Another notable nightlife spot in Vientiane is Deja Vu, hidden in the shadows of the Nam Phu area just opposite Khop Jai deu- inside the Nam Phu circle itself. Whether you are a backpacker or have a little bit more money to spend, Vientiane has something for every budget or need. You can spend as little or as much as you want in the city and still have a fantastic time.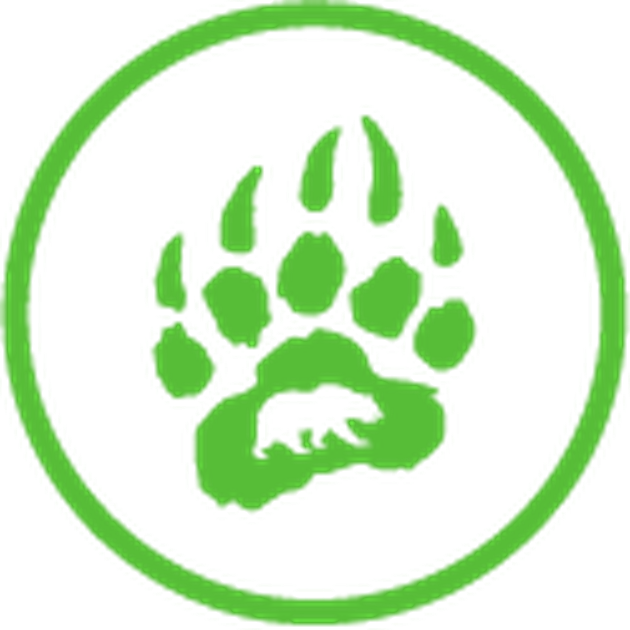 Fun Fact!
Vientiane is a beautiful city with many Temples to visit, especially Pha That Luang. Open markets and shopping malls are must-visit places and local street food is amazing to try out. Nightlife in Vientiane is also unmissable and lots of bars are lit through the night.
Map & More Information
Visiting Vientiane and seeing how old ways merge with the new. The city has a lot of dreamy temples and Buddhist monuments to visit and get a glimpse of the old traditions in modern times. With modernization efforts underway costing 90 million USD, Vientiane is becoming a financial hub for Laos. Modern shopping malls, western-style bars, and restaurants are making way for increased tourism in the city.
| | |
| --- | --- |
| Business Address | Vientiane, Laos 0100 |
| Contact Number | |
| Website | |
| Facebook Page | |
| Instagram | |
| Twitter | |
| GPS | 17.960427, 102.5357251 |