Princess Cafe Sukhumvit 81
When you think of countries with the best food, Thailand is one of the major places that comes to mind. Taste in Bangkok is legendary, so much so that it is the best city in the world for mouth-watering foods 🤤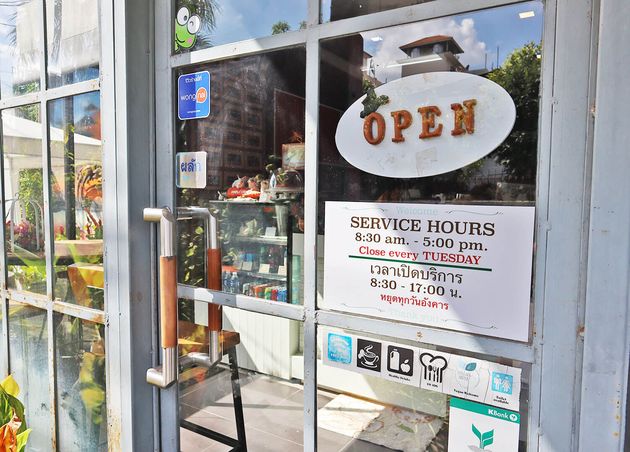 If you want to find one of the best restaurants in Bangkok, take a break!  😀 Then sit to sip a cup of coffee ☕ and chill at a beautiful cafe in Sukhumvit 81 area - the Princess Cafe 👸, a tropical loft-style cafe that combines modernity with nature perfectly 🌳 in the city's heart.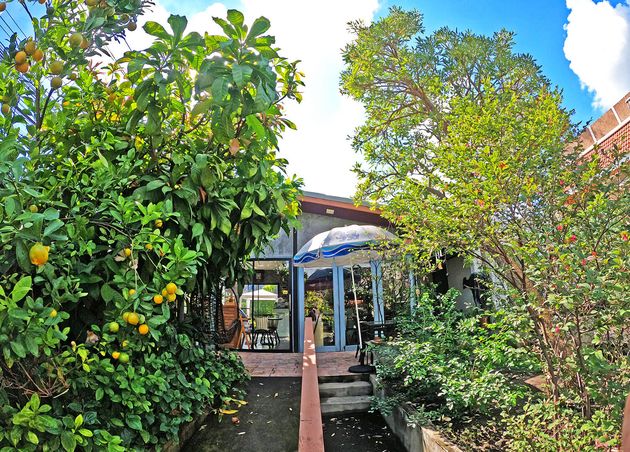 Come with me as I'm about to share my unforgettable food experience 🤗  in Princess Cafe Sukhumvit 81. Aren't you excited?? Let's begin our journey now 😍
Enjoying Every Moment
Let each day be your relaxing day with Princess Cafe, as you drink an amazingly delicious coffee ☕ every morning.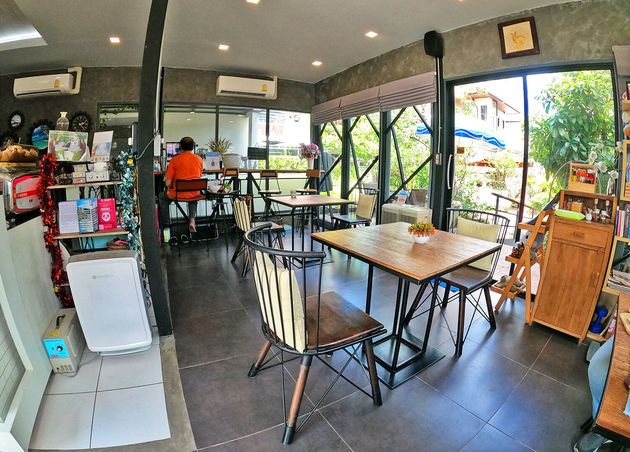 Every menu, they carefully choose raw materials to cook the perfect taste and full of flavor 😍 The cafe just has a lot of delicious food and refreshing drinks which are tied around with its convenient environment. Dishes are big and you will definitely love the food 🤤
Spend a refreshing afternoon, and enjoy your moment with your friends while having fun at every event along with sips of cold, juicy drinks 🥤 Then take your afternoon meal and have a twilight drink in a relaxed atmosphere at Princess Cafe while listening to your favorite music 🎶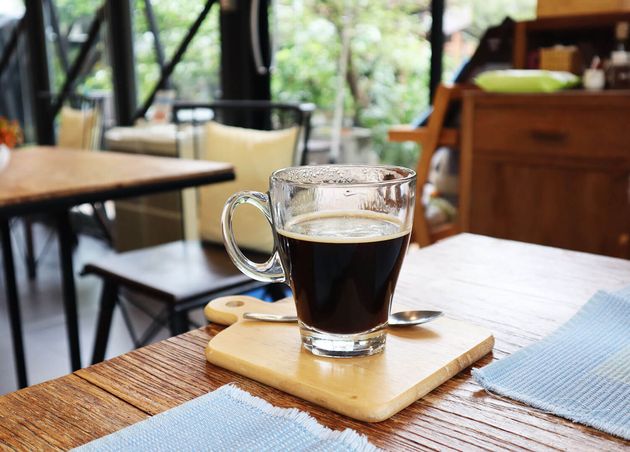 Princess cafe in Sukhumvit 81 is there to be a witness of that every moment. It will always be a good time for you. I think that everyone will surely be impressed by just visiting 🤗
A Real Royal Experience
When you visit the Princess cafe, your first impression would definitely be - "What a magical little space!" 🤩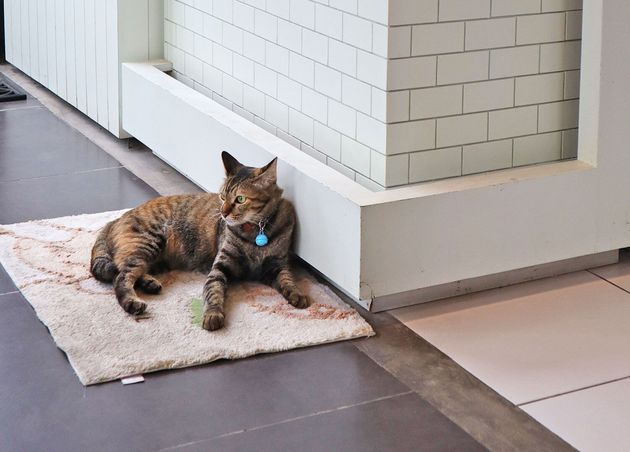 So, it is nice to experience this place in Bangkok that puts so much personal care into its food, service, and environment 🤗 There are many corners to sit in, both air-conditioned and open-air zones 💕 It is a home-turned cafe. I want to say that it is the best place to have tea and relax or do work with relaxed music, wifi, and air conditions👌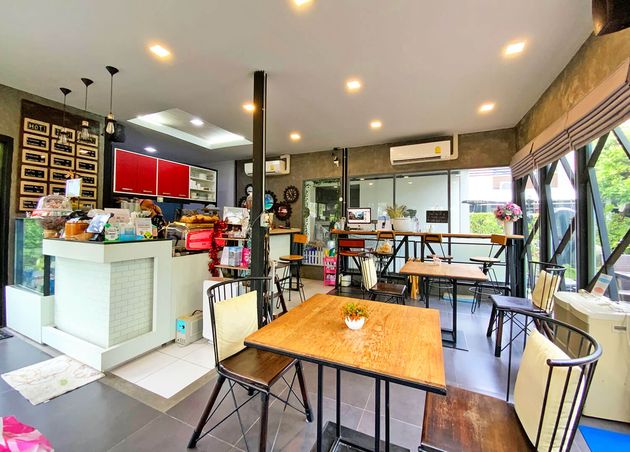 The cafe also has a comfortable and refreshing setting with fluffy bunnies 🐰 that hop around to enhance the relaxing atmosphere.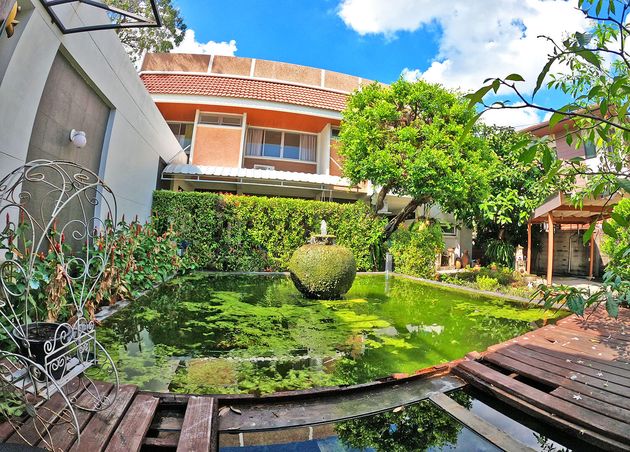 Mostly all customers love it! 🤩 but what I love the most in the area is the little lake with a lot of Koi fish 🐠😍
Outstanding Food Quality
Places we prefer to differ depending on our taste, culture, attitude, and especially on our first impression of the place 🤔 Accordingly, Princess Cafe in Sukhumvit 81 will surely keep an impression of calm, quietness, and outstanding food quality 👌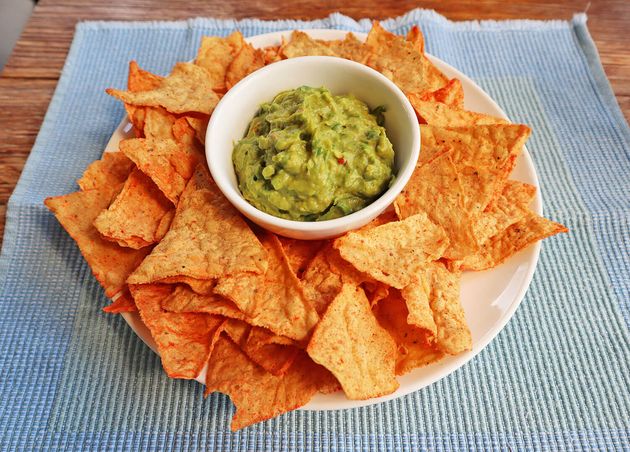 Here, one of my favorite German rolls is super delicious at a reasonable price. It is a must-try dish. The chicken curry (Mussaman) is also tasty. It tastes like the original recipe with creamy coconut milk and spices 🍗 As we know, it is hard to find the original taste from well-known restaurants that usually charge high prices and taste bad. But here, the taste of this curry stays with the original and it's worth it 😍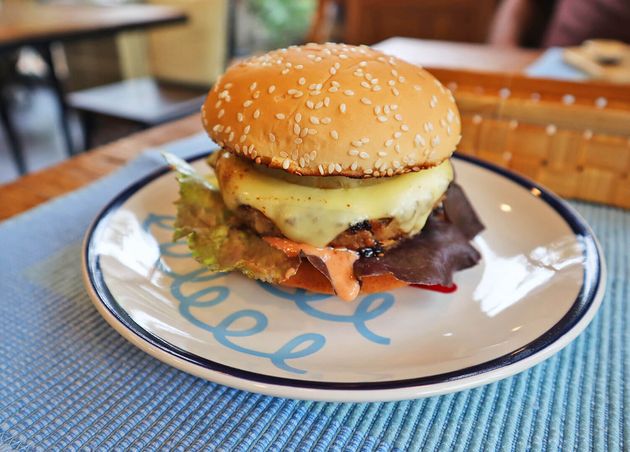 The Lattes are amazing too. Though there may be better lattes in other places in Bangkok, still, the combination of atmosphere, food, and coffee is a good balance here at the Princess Cafe 🤩 They also offer different kinds of juices with meals. This includes lemon juice 🍹 with mint blended and crushed ice that is an effective recipe to counter the sun's heat.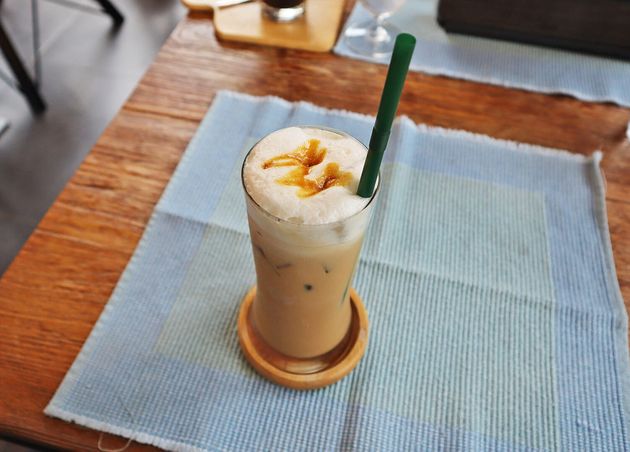 Once, I ordered a dish of minced pork noodles 🤤 Many customers said it's the recommended dish, so I tried it! Stir-fried wide noodles 🍝️ with Minced pork and curry powder that gives a tempting spicy smell. Yummy! Just so so yummy! 🤤 One piece of advice, try it with soft boiled eggs 🍳 You'll be asking for more 😉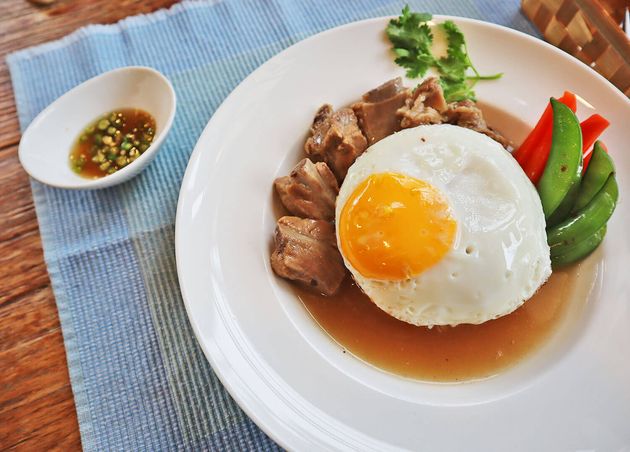 The level of cooking is great, constantly moderate, and not too much. That's why I love it so much here. I just love eating at this place 🙏 I can't get rid of the fantastic smell even while my dish is still on its way to me 🤫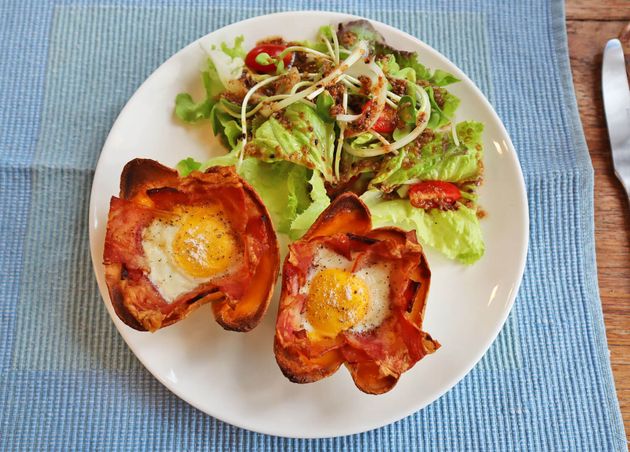 I may certainly have a childish expression on my face because I long to 🍝️ take a spoonful of it and just leave it a little while in my mouth 😂 I can never hide this expression 😅 no matter who I take with me to this Princess Cafe 🤭
One of the Best Cafes
This place is just one of my favorites because I always love variety and innovation. I don't like to eat the same meal whenever I go there 😍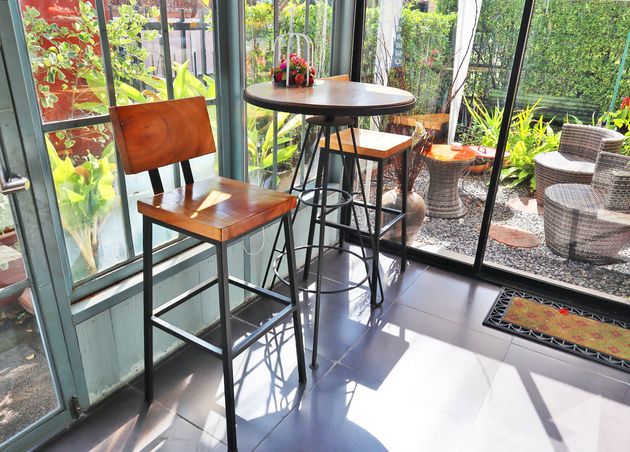 Instead, I would try all their varieties. Especially sweet dishes that always make me feel happy and 🤤  re-energize every time after eating a heavy meal.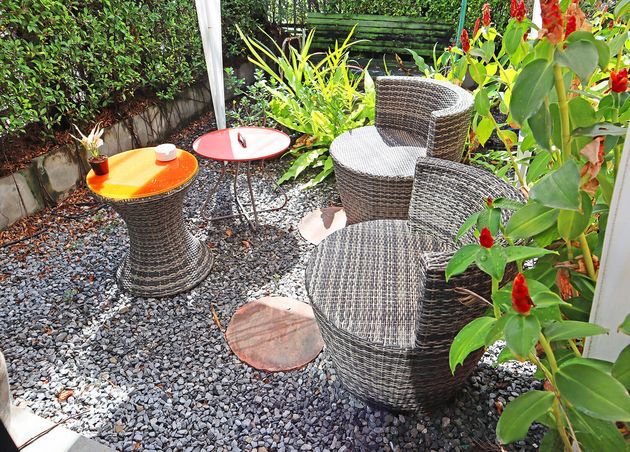 I love to eat a lot and I always have a great appetite. I like to eat until I feel full 😂 So Princess Cafe is my favorite 🤫🤫 because they also serve a large plate of food, unlike those other well-known restaurants that serve only small dishes. When I eat there, they make me feel like I'm eating from different countries 😅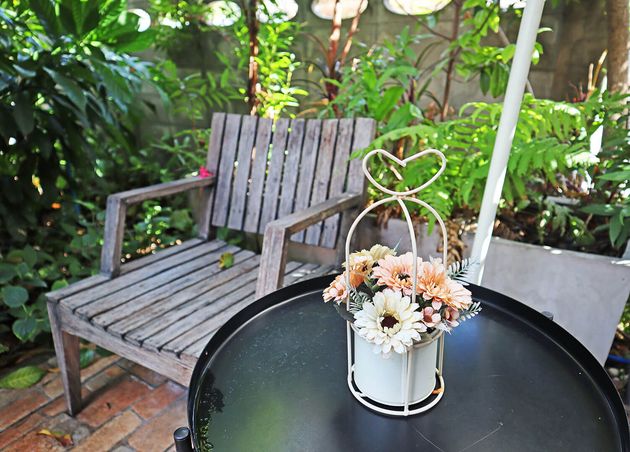 Princess Cafe Sukhumvit 81 is definitely a place for people to spend time 😍 The owners are devoted to giving a pleasant space for everyone to enjoy and get along, so don't rush there. It's always worth the wait.
The Bear Travel Rating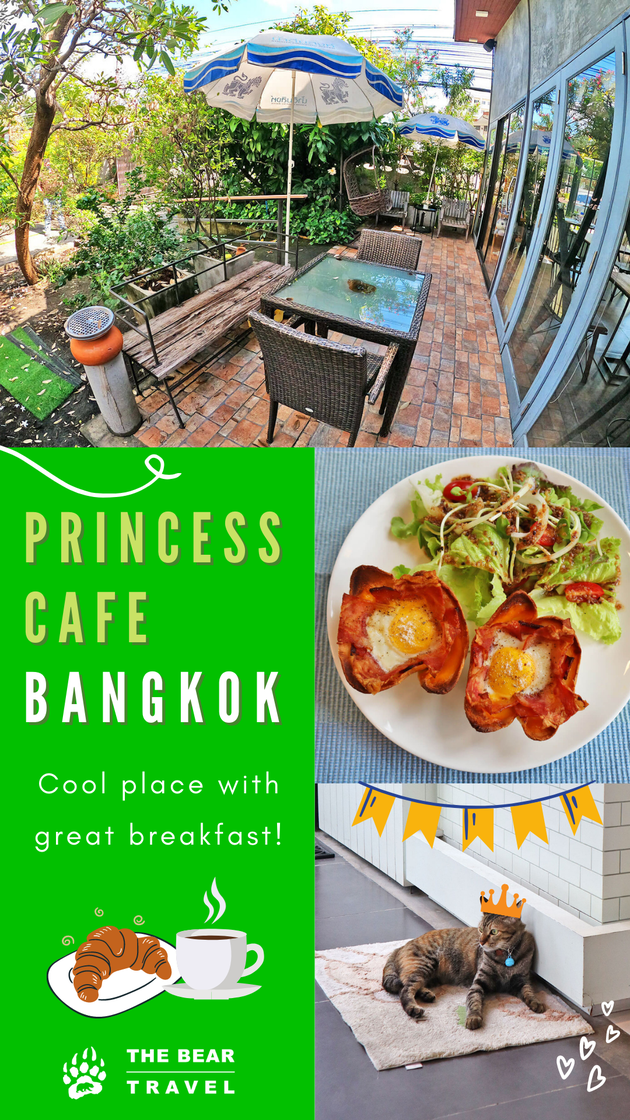 Ambiance


Food Quality


Dish Size


Value for Money


Map & More Information
The Princess Cafe is a peaceful & beautiful cafe shop with incredibly elegant and wonderful decorations, located on Sukhumvit 81, Krung Thep Maha Nakhon (Bangkok). Here they have vegetarian foods too! The food is super delicious. The owner and the staff are nice and friendly as well.
| | |
| --- | --- |
| Business Hours | 08:30 AM - 5:00 PM | Wednesday - Monday |
| Business Address | 85, 1 ซอย สุขุมวิท 81 Phra Khanong Nuea, Watthana, Bangkok 10260 |
| Contact Number | +66 83 147 6603 |
| Website | |
| Email Address | |
| Facebook Page | |
| GPS | 13.7070671, 100.6029751 |