When in Thailand: The Ultimate Guide to Bus Travel
Bus travel in Thailand is one of the lesser-known ways for tourists and expats to get around the country 🧐 Since we don't take the bus very often in our own countries, it is also not our first thought here. 
For most Thai people it is the best way to get around at the lowest cost, and it is the same for foreigners. For tourists, it's a great way to see more of the country during your vacation. For expats, it's an economical alternative to driving or flying 👓
The key to bus travel in Thailand during your vacation is to get all the right timetable information for where you are going. This is easy to do and you will enjoy your trip so much more when you leave the driving to them! 
Bus Travel during your Thailand Vacation
Bus travel to almost everywhere in Thailand is very easy from anywhere, especially from Bangkok. All major cities, provincial capitals, and most small towns have a bus terminal 🧐 The Government subsidized bus line "BKS" has the best busses and services and is the safest and reliable. 
Buses are very cheap in Thailand. A one-way ticket from Bangkok to Khon Kaen, for example, is only 400 Baht. Long-distance trips like this always take 20 min. rest stops and water and snacks are provided 📜 Riding a major bus line is also much safer than driving yourself, and you won't get stopped at police checkpoints. 
There are very few bus accidents in Thailand. Buses also offer convenience. They go places where you can't fly, save you money 👓, and often saves you time as well. 
Five Reasons to Travel by Bus in Thailand
#1 - Busses in Thailand are CHEAP! 
The bus from Bangkok to Pattaya is only 120 Baht ($4.00 USD). It is 1,300+ by taxi, and driving there yourself costs 600+ in gas and tolls 👓 To Koh Samui, the bus is only 1,000 baht including the ferry to the island. To Chiang Mai, it's 700 each way. The bus fare from Bangkok to Nong Bua Daeng in Isaan, a distance of 350 km, is only 300 baht. These prices are impossible to beat. The price of long-distance travel by bus also includes a meal at the rest stop, snacks, and water. What a deal 💯! 
#2 - The bus goes everywhere. 
Every town and city in Thailand has a bus terminal. Sometimes that means just a small shelter, but in all towns & cities over 10,000 people, there is a proper bus station with staff. This is great compared to flying 🧐, and especially important if you are going home or to family in the country. Oftentimes the nearest airport is nowhere near where you are going, even if it is a district capital. 
#3 - The bus is restful.
There is absolutely no stress when you ride the bus. No hassles at security checks, no long waits at the gate, and no worries about paying attention to the road. The seats on the bus are comfortable and recline much further than in an airplane 👓 If you bring earplugs and a blindfold you will go out like a light and wake up ready to roll. If you really can't sleep, they have video entertainment on TV screens, and you can always play 📎 with your phone. 
#4 - There is much more of Thailand to see. 
It is impossible to see Thai life on the ground from 10,000 meters up 🧐 If you are a tourist and you travel by plane everywhere you really don't see the country at all. You will miss all the culture of the Buddhist temples 🎓 everywhere. You won't get to see any of the mountains and forests up close. Farms, fields, and towns along the way are completely invisible. Worse, if you always fly, you have no contact at all with the real life of Thai people. When you look out the window of the bus you see life in Thailand all around you the whole way. 
#5 - You don't have to drive. 
Whether you are a first-time tourist or have lived here for years it is very stressful to drive in Thailand. If you are from the European continent or the Americas, driving on the left only adds to the stress 👓 Thailand has one of the highest accident rates in the world, but the percentage of bus accidents is very small. Less than 1% of road fatalities occurred in commercial bus accidents in 2016 (the latest statistics available). But the best thing about not driving may be that you will not have any issues at police roadblocks 📜 Unless that is, they are looking specifically for you. That's a different problem. 
How to Travel by Bus From Bangkok?
Bangkok's main bus terminal, Mo Chit, is the best bus terminal in Thailand. It has all the information on the entire bus network for the whole country 🧐 The other good one is the eastern main bus terminal at Ekamai. If you are even thinking of taking the bus somewhere, it is strongly suggested you visit one of these places beforehand. Booking online is not possible (yet), but you can call and book by phone and pay at 7-11. 
Try and get an idea of the schedules by checking tour operator websites. But just look 👓 things up and still go to the station. Third-party operators charge more and don't always have up-to-date information. It is best to just go to the bus terminal on the day of travel an hour or so before departure and buy tickets in person. 
Tips About Bangkok Bus Terminals
Mo Chit is easy to find but not simple to get to, especially if you have a lot of luggage. If you have to travel heavy, or just come in big suitcases, take a taxi there 📜 The BTS goes to a station called Mo Chit, but that is not within walking distance of the terminal. The best and cheapest way there is to use a motorbike taxi from the BTS. But this is also the scariest way for first-timers, and impossible with big luggage. 
Ekamai is fine from the BTS, it is only 20 meters from the terminal, but Ekamai busses don't go everywhere. Ekamai is the best terminal to use to go to Pattaya, or further in that direction like Cambodia. Insider secret: from downtown Bangkok to Pattaya 👓, use the Airport Rail Link to Suvarnabhumi and take the bus from there.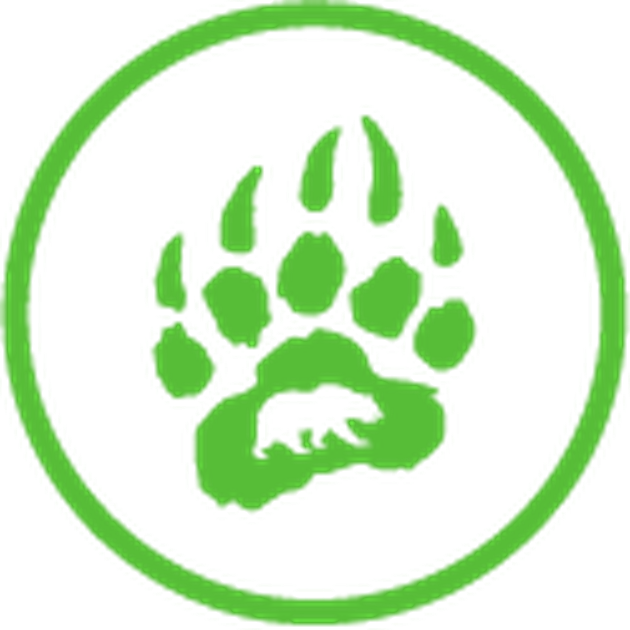 Quick Trivia!
Thailand has 390,000KM of highways; the number of registered vehicles here is over 40 million. Bus travel is the most popular mode of transportation in Thailand and one of the oldest bus services is the Government-run BKS or Baw Khaw Saw which was formed 80years ago.
Tips about Riding the Bus in Thailand
Alcohol 
Be careful about drinking before you get on the bus, especially in Bangkok. In the past, there was no issue with this. But now if they see you with booze, or smell alcohol they are likely to not let you, board, 🧐 There is beer at the rest stops and you can consume it freely. But on the bus, you must be very discreet about drinking. 
Food 
It is a good idea to bring as much food as possible with you on the bus to eat on the journey. They have everything you could want in and outside the terminals. You can also eat well cheaply at the rest stops on shorter routes where meals are not included. Salty snacks and heavy food are best to bring with you just to avoid frequent trips to the "loo"👓. If you bring food, bring tissue and napkins too or you will be a mess. 
Comfort 
Get one of the blankets they have on board, two if there are not too many people. The A/C on the bus is freezing cold 🧐! If you are ok with the cold blowing, the blankets also double nicely as pillows. Thai people will always need a jacket. They get cold if it is anything below 70 degrees (21 C). 
First Class 
Try to "upgrade" to the first floor. This only costs about 10 baht more but it is well worth whatever it costs 🎓 There are not too many seats on the bottom floor, and the restroom is right there. It is not so easy to get in and out of the bus seats, and the aisle is tight to walk through. Coming down from upstairs to go to the bathroom is a lot more work. 
Smoking
Don't even TRY to smoke in the bathroom of a bus no matter how easy it looks. Smoking on a bus is just as bad as on an airplane. The fine and the problems the bus staff will give you are not as rough as on an airplane 🧐 But the attitude of the people riding with you will turn unfriendly and that will not be good for you.
Enjoy Bus Travel in Thailand
Now you know more about traveling by bus in Thailand so sit back and enjoy the ride. We hope you better understand that this is really one of the best ways to get around the country 🧐 In fact, the bus is actually the best way to economically get the most out of a visit to Thailand. When you add the hours on each end you will spend in an airport, you might reconsider the options now. Nobody will be impressed that you took the bus, but did you come to Thailand to show off or to get to enjoy and know the place 👓? NO! So enjoy it while you can!
With the bus travel in Thailand vacation tips, you surely are going to save expenses, lots of travel time and get hassle-free baggage carrying. The best part of traveling to Thailand by bus during vacations is to enjoy the surrounding sights 🧐 and travel safely.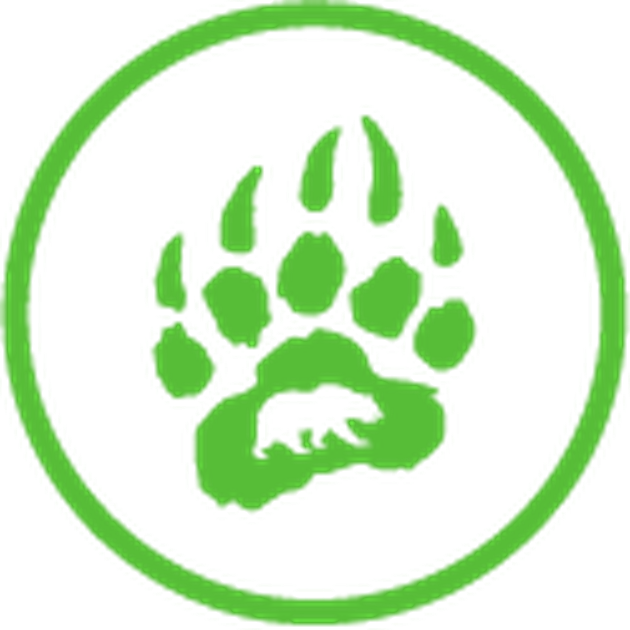 Vocabulary Time!
BTS
: the Bangkok Mass Transit System, commonly known as the BTS or the Skytrain 
Hassle
: difficulty or annoyance
BKS
: Baw Khaw Saw or BKS is the Government subsidized bus line in Thailand
Subsidized
: having part of the cost of production paid in order to keep the selling price low
Timetable
: schedule (something) to take place at a particular time
: a chart showing the departure and arrival times of trains, buses, or aircraft.