Cartoon Network Amazone Waterpark in Pattaya
Cartoon Network Amazone Waterpark is one of the top tourist destinations in the entire Pattaya region. Open for every family who wishes to visit and enjoy the fun, this new tourist spot is taking Pattaya tourism attractions to the next level.

The waterpark is filled with fun and adventure as it includes Cartoon Network-themed mascots for children, a complete water park with over 150 water slides, and other aquatic playgrounds, roller coasters, restaurants, entertainment shows, and much more to keep families entertained.

If you haven't visited this new waterpark in Pattaya, then make sure you continue reading.
Kids Attraction and Family Recreation in Pattaya
The Cartoon Network-themed Amazone Waterpark has separate sections for children and adults. Children get to see their favorite cartoon networks characters, such as Ben 10, Finn & Jake, and the Power puff Girls, Johnny Bravo, and many more.
There are 10 entertainment zones which include one of the largest water parks. With all sorts of water slides to splash around, the mega wave pool stimulates waves on a beach, a roller coaster for a wild ride, and Ben 10's alien Humungousaur for children. This Cartoon Network Amazone Waterpark will keep you entertained as long as you stay in it and take some good memories home.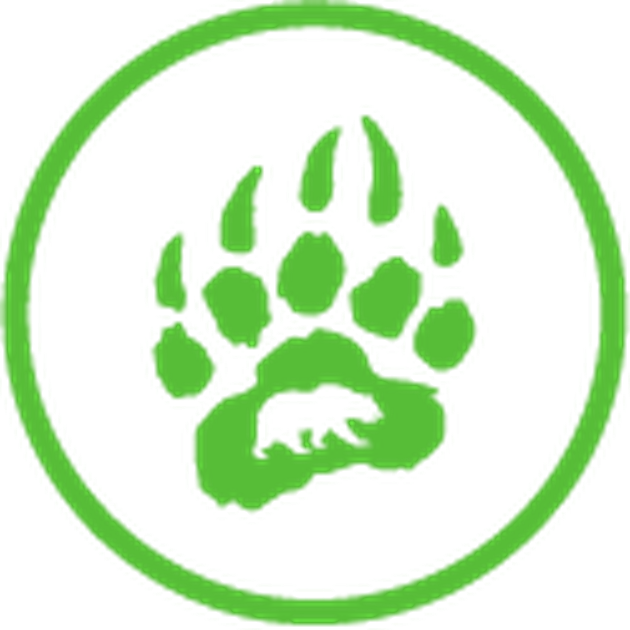 Fun Fact!
The six water slides are inspired by characters from Ben 10: Humangaslide, Intergalactic Racers, Goop Loop, XLR8-TOR, Alien Attack, and The Omnitrix.
World-Class Waterpark in Pattaya
Cartoon Network Amazone Waterpark is one of the ultimate theme parks in Thailand. Being in Pattaya on holiday, make sure you visit along with your children for once in a lifetime opportunity. The ticketing price might be on the higher end, which is 1,000 Thai Baht per person, but this price is similar to what other theme parks charge worldwide.
Apart from thrills at the water park, you can indulge in a culinary adventure at the restaurants that serve local food delicacies and international dishes such as Korean, Japanese and Italian, which light up your taste buds. You can relax by the poolside or go shopping at the souvenir shops and buy some memorabilia or gifts for your loved ones. The day comes to an end with colorful entertainment shows, aerobatic performances, light displays, and cartoon network mascots one after the other.
Whether you are with your friends on holiday, by yourself, or with your family and kids, the Cartoon Network Amazone Water Park is something special. Although there are so many things to do in the Pattaya region, if you visit the city without experiencing this stunning water park, then you have seriously missed out on the fun.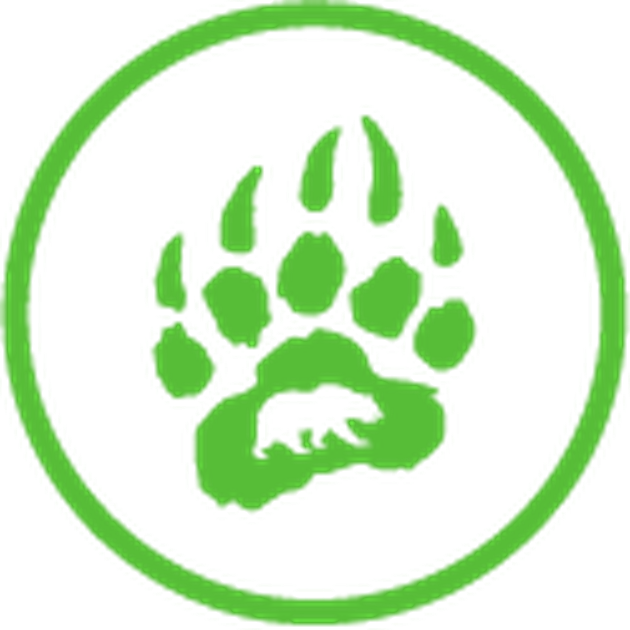 Trivia!
The Cartoon Network Amazone Waterpark is a recreation of the Amazon rainforest featuring an artificial sea with waves, rafting at riptide rapids, and water slides with inspirations taken from famous cartoon network characters.
How to Visit the Cartoon Network Amazone Water Park?
The park is located over Bangsaray, just over a 20-minute drive from Jomtien. Cartoon Network Water park is one of the most well-known Pattaya attractions and is well known for cab rides and tour kiosks. You can easily find this place by driving southward on Sukhumvit Road until you reach Bangsaray, where you will see the water park on the side of the road. It is unmissable.
Why Visit the Cartoon Network Amazone Water Park?
One of the ultimate water parks in Thailand

Cartoon Network inspired theme park

One of the best water slides in Thailand

One of the best family attractions in Pattaya

Once-in-a-lifetime opportunity to visit the park

Fun and friendly atmosphere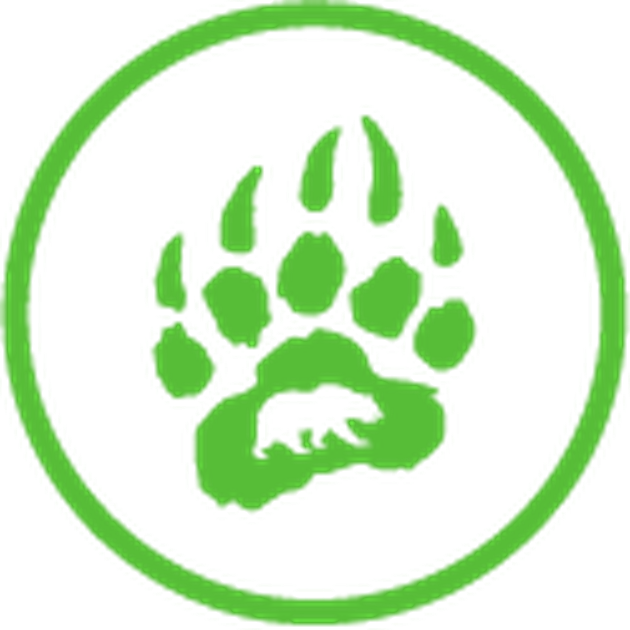 Did You Know?
Cartoon Network Amazone Waterpark is the only licensed Water Park by the Cartoon network. It was awarded the best design award by the World Water Entrepreneurs organization. Soon, the movie giant Colombia Pictures will take over the park by adding more characters from Ghostbusters, Jumanji, Bad Boys, Hotel Transylvania, and much more.
Map & More Information
Cartoon Network Amazone Waterpark is a state-of-the-art tourist attraction water park located in Pattaya. Waiting for you here are crazy water slides, incredible surfing, intergalactic races, wave pool, and many other adventures.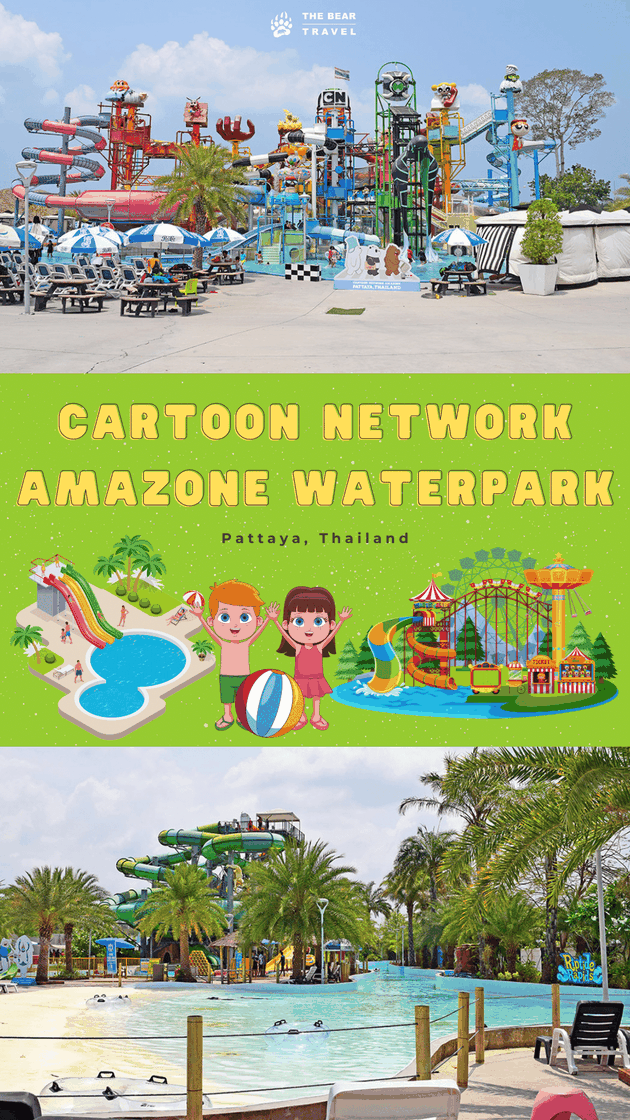 UPDATE: Columbia Pictures Aquaverse Water and Theme Park is taking over the Cartoon Network Amazone Waterpark. It will be Columbia Pictures' first theme park in the world, so get ready for the fun that is OUT OF THIS WORLD! We'll make sure to give you updates about it!

| | |
| --- | --- |
| Fees | 1200 THB for locals | 1800 THB for foreigners |
| Business Hours | 10:00 – 18:00 | Monday-Sunday |
| Business Address | 888 Moo 8,Sukhumvit Rd., Najomtien, Sattahip Chonburi, Thailand 20250 |
| Contact Number | +66 33 004 999 |
| Email Address | |
| Official Website | |
| Facebook Page | |
| Instagram | |
| GPS | 12.785371, 100.914392 |