Khirithan Dam: An Incredible Scenery in Chanthaburi
Chanthaburi is one of the most charming and unspoiled destinations in Thailand. The eastern city is a beautiful little haven, full of natural beauty and fascinating culture, from quiet beaches and waterfalls surrounded by forests to the quaint riverside and seaside communities and an otherworldly rock mountain for Buddhist pilgrims.
Khirithan Dam is located about 40 km north of Chanthaburi downtown, perched among the hills at almost 200 meters above mean sea level. Its artificial lake feeds flowing water to a small hydroelectric power plant. The roughly triangular-shaped reservoir comes with a paved road on one side and off-road tracks on the other. Riding a bike through a reservoir is more relevant than anything else that takes you past incredible scenery, including a lake view from all directions.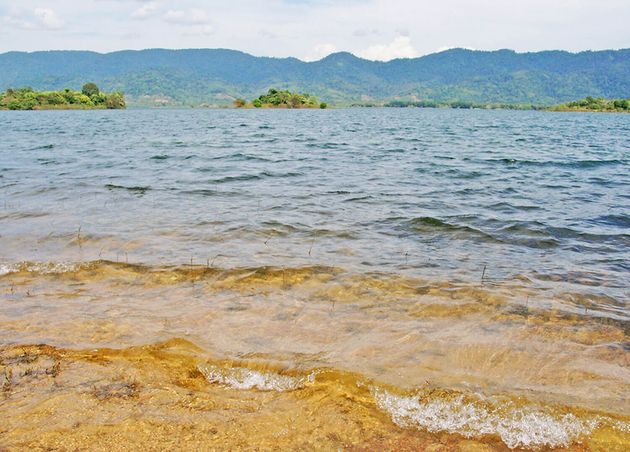 This is another exciting travel destination we found in Chanthaburi, and if you're curious about what it has to offer, then make sure you continue reading.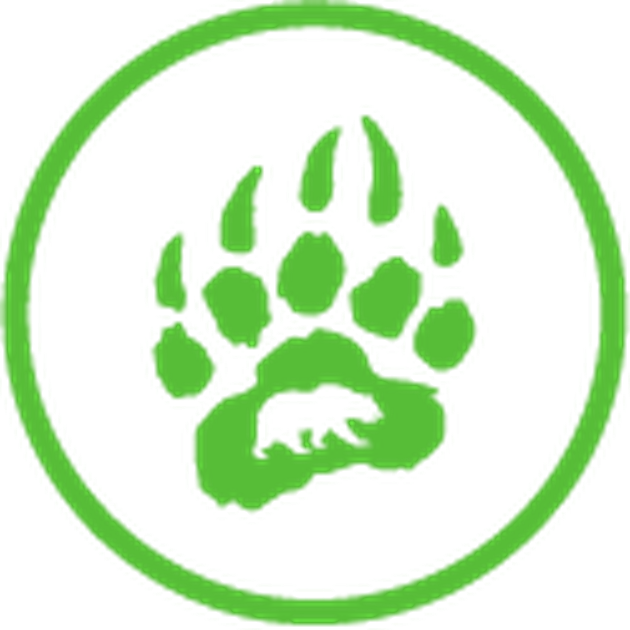 Fun Fact!
The signature of this dam is that it is located 205 meters in height from the average sea level.
A Quick Overview of the Khirithan Dam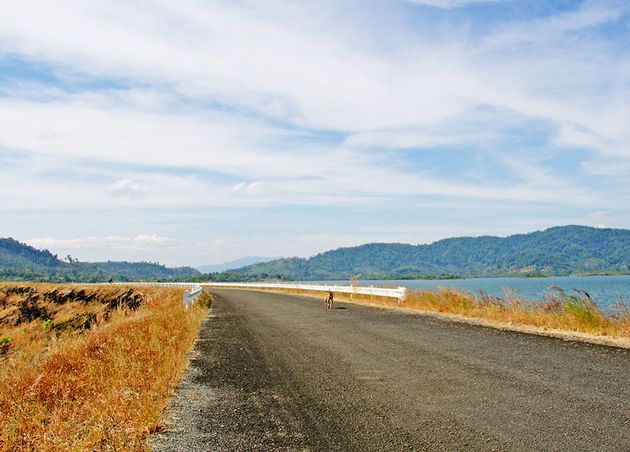 Khirithan Dam was built by the Energy Enhance Development department. A branch of the Ministry of Science, Technology, and Environment. This multi-tasking dam serves as a power plant and a water reserve and is also used as a fishing spot for villagers around this part. 
It is an earth dam, 33 meters high, and the reservoir covers the Huai Sapanhin area for 30 kilometers. This reserve's average volume of water is about 76 million cubic meters each year. The electric generator that generates 27 million kilowatts each year was installed here. 
There is an aqueduct to the southeastern side of the Huai Thapnakon canal, a Chanthaburi river branch. The pressure from this aqueduct makes the water level between the dam and the canal 125 meters high.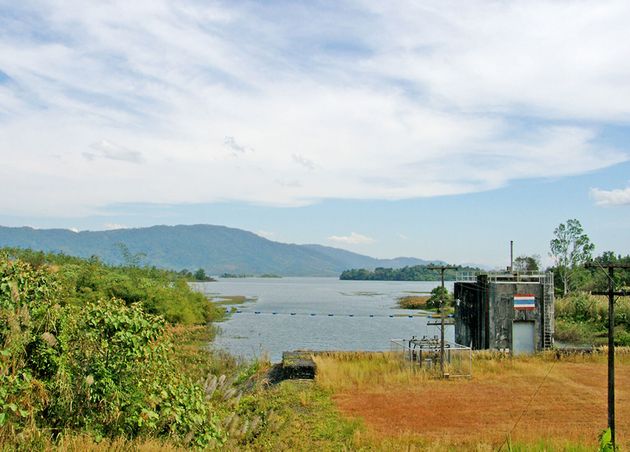 The water that passes through the generator flows down to the Chanthaburi River, which is used in agricultural activities and everyday consumption. Furthermore, the water can also reduce salinity in the Chanthaburi River.
The area around the dam has lush and beautiful groves, which are great for visitors to travel and observe the beauty of nature here. There are herbs and spices along the reserve banks, such as Malva nuts and Anan herbs. Visitors can camp around the dam's banks when the water level recedes and bask in nature's beauty. The barrier has limited facilities for tourists and visitors. Still, the scenery here will make everyone love this place.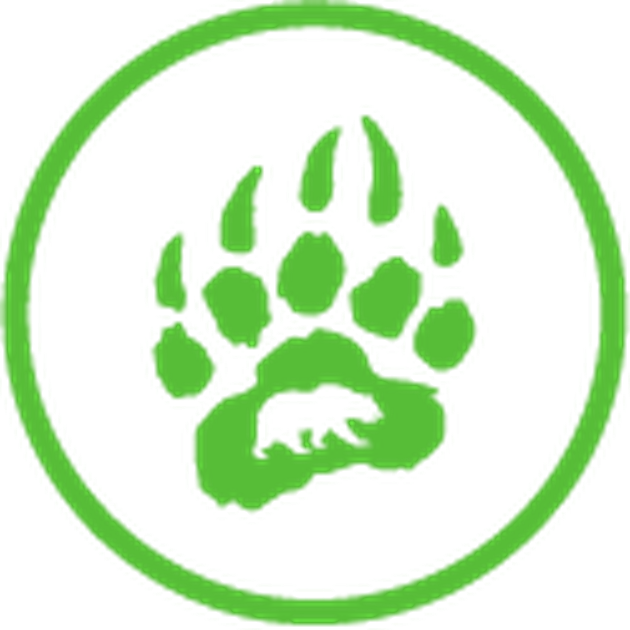 Trivia
The dam has a rich and beautiful nature suitable for traveling, relaxation, and studying nature.
The Many Purposes of Khirithan Dam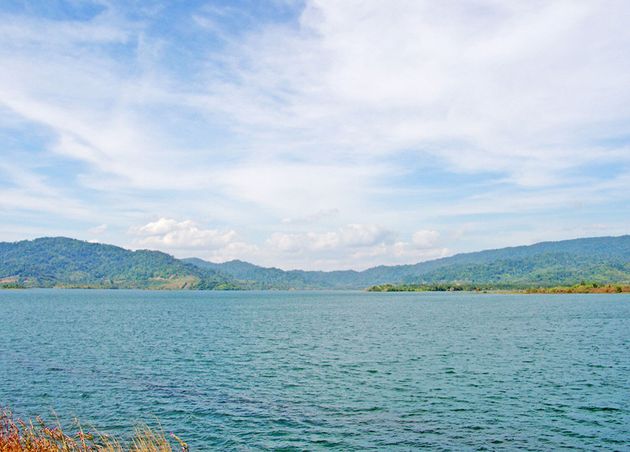 Some people call it Saphan Hin Dam. This could be because it is in the Huai Saphan Hin area, an essential medium-sized dam used for many purposes, including electricity generation, a water reservoir for agriculture, and helps prevent flooding in the rainy season. It is also a natural breeding ground for many fishes.
Mountains on 3 sides surround the Khirithan Dam area. The reservoir looks like an island resulting in beautiful natural scenery around the reservoir. There are high and low hills alternately. Most people in the area are farming in both the plains and the foothills, cultivating economic trees such as rubber plantations, fruit orchards, durian, rambutan, mangosteen, and longkong.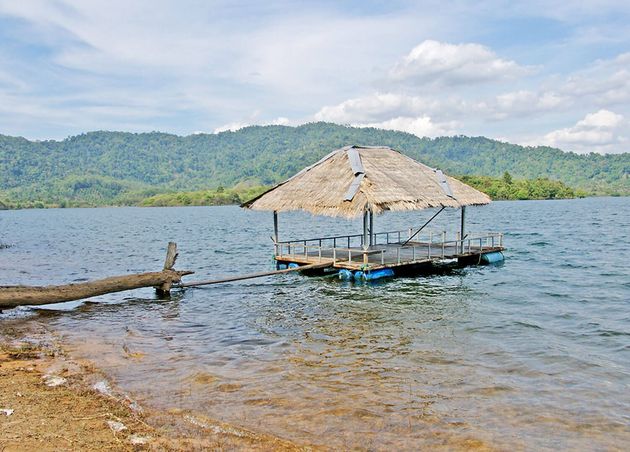 It is the most suitable place for those who want peace, love nature, and have a courtyard for camping. It is located where you can view the dam from a wide angle. In addition, it is a popular spot for cyclists. You can cycle around the reservoir. Some people enjoy fishing. Among the kinds of fishes found in the reservoir are flounder, carp, tilapia, stingray, red pork, halibut, mackerel, and yisok.
Our Reminders & Best Recommendations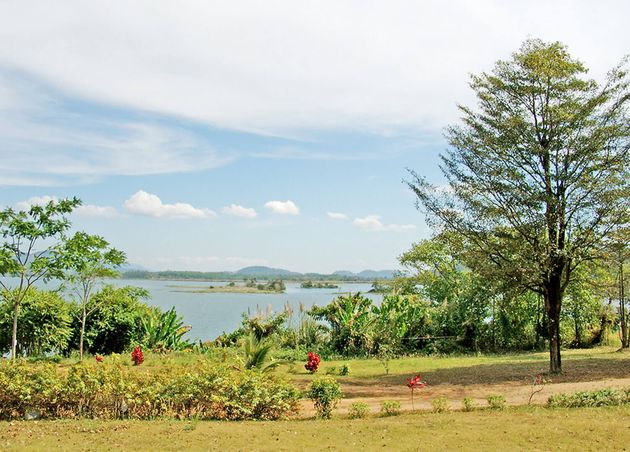 Why Visit the Khirithan Dam in Chanthaburi?
Khirithan Dam is a quiet and relaxing place with the beautiful natural scenery of the reservoir. So it is suitable for those who want to relax, enjoy a picnic, go camping, pitch a tent and enjoy the dam's beauty. It's a popular place for cyclists also.
How to Visit Khirithan Dam in Chanthaburi?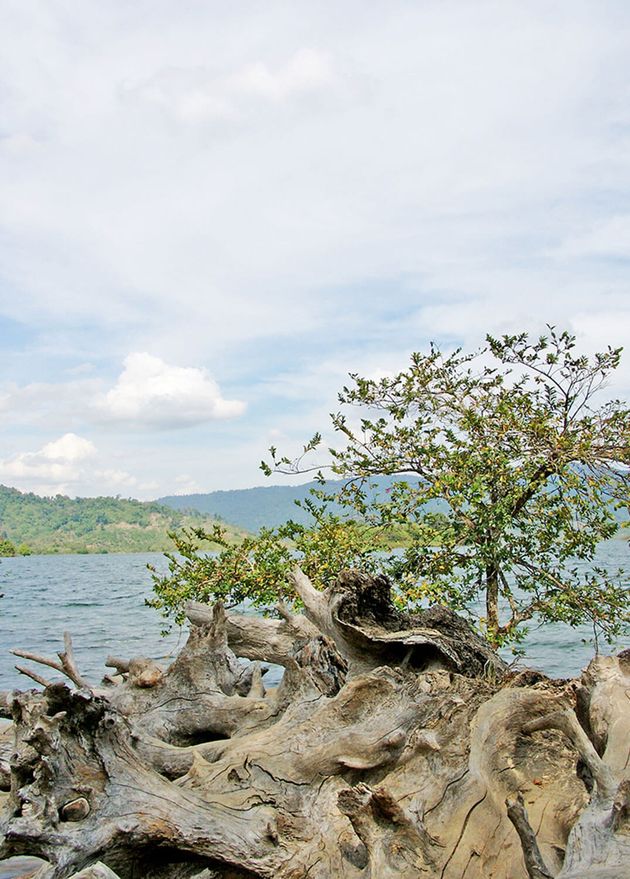 Khirithan Dam is located in the Markham District and is 40 kilometers from Chanthaburi. To get there, take route 317 for about 20 kilometers until you see the sign pointing in the dam's direction. Turn right and then continue to the Khirithan Dam for about 14 kilometers.
Distance from Nearby Places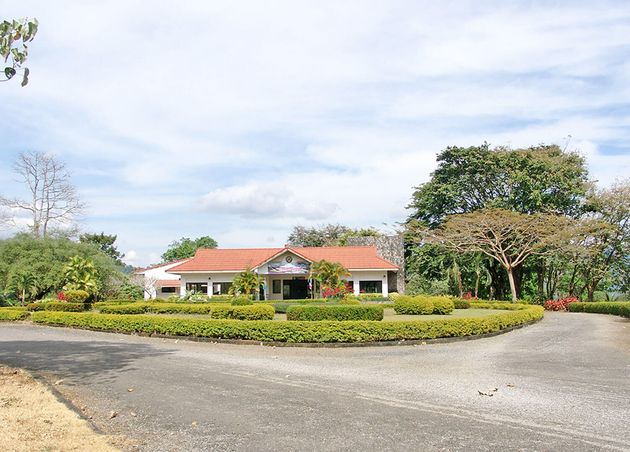 25 kilometers from Markham District




38 km away from Khao Soi Dao Waterfall


62 kilometers from the Ban Laem border checkpoint.



57 kilometers away from the Ban Pakkad border checkpoint




38 kilometers from Chanthaburi City, away from Antimony Temple, and 60 kilometers away from Wat Phluang. Both ways up to Khao Khitchakut National Park.
Directions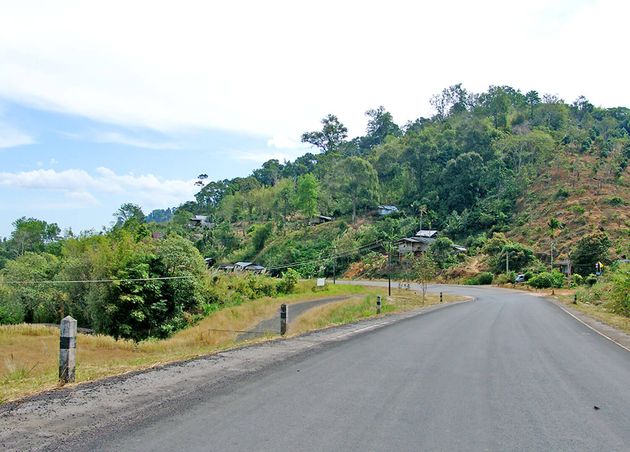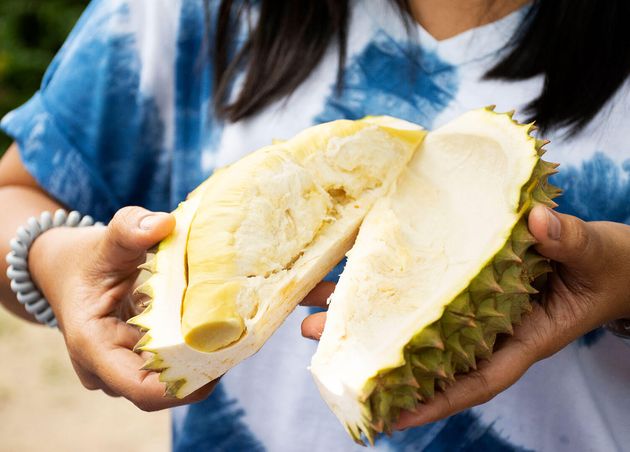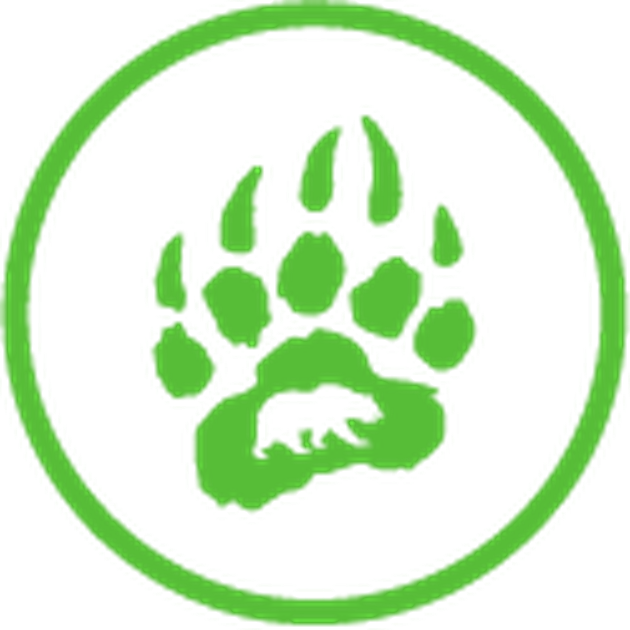 Did you know?
May and June are great times for durian lovers to visit the area of Khirithan Dam.
Map & More Information
Khirithan Dam in Chanthaburi Province was built by the Department of Energy Development and Promotion as a multipurpose dam, including electricity generation, irrigation, fisheries, flood prevention, and mitigation in the rainy season. The dam has lush green surroundings and a perfect tourist picnic and camping spot. There is a bike track along the reservoir banks. Locals and tourists can also fish in the reservoir as it is a breeding ground for freshwater fish.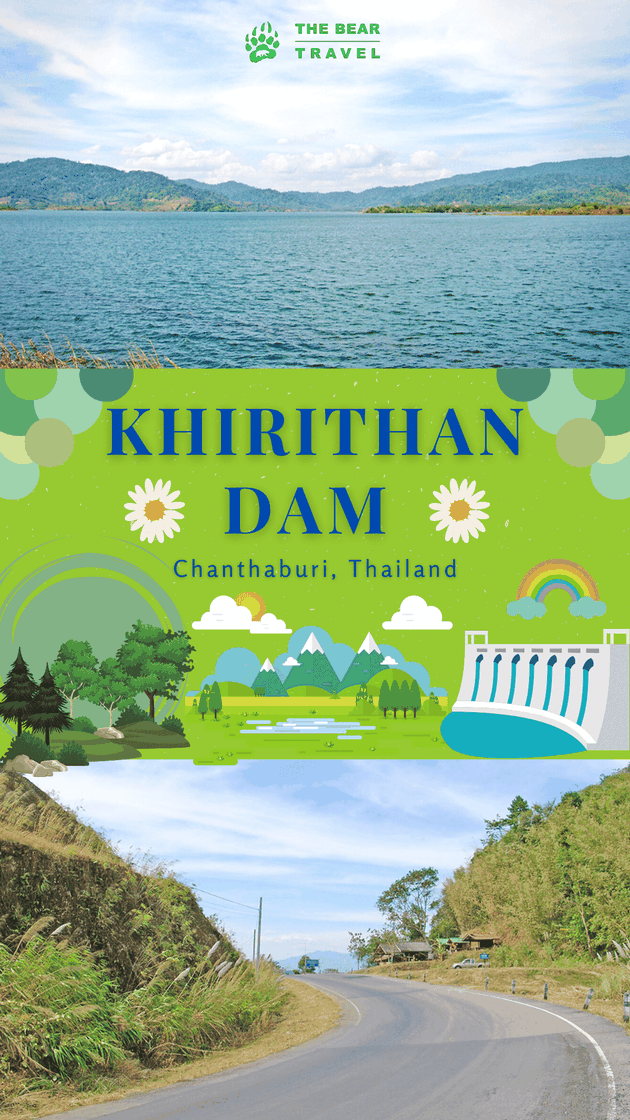 | | |
| --- | --- |
| Business Hours | 00:00 AM - 0:00 PM  |  Monday? - Sunday? |
| Business Address | Bo Weru, Khlung District, Chanthaburi 22150, Thailand. |
| Website | |
| GPS | 12.7538472, 102.3297004 |