Tad Ton Waterfall (Tad Ton National Park) in Chaiyaphum
The National Parks of Thailand are a treasure little-known to tourists and the effort to go pays a rich reward.
Tad Ton Waterfall (Tad Ton National Park) in Chaiyaphum is one of the best and treasured places to be during summer or any hot day in Thailand. The cool running waters there will make you feel just as good as if you were at the beach. The natural beauty of the area enhances the experience because you can walk in the woods and escape the crowds. 
If you are planning a trip to one of the national parks in Thailand, put Tad Ton National Park on your list and its beautiful waterfalls.
What to Do at Tad Ton Waterfall (Tad Ton National Park)?
Tad Ton Waterfall is one of the best Chaiyaphum attractions. The falls themselves are over 6 meters high and about 50 meters wide. The park is easy to find on the main road to Khon Kaen, about a 6-hour drive from Krung Thep Maha Nakhon (Bangkok). Seeing the falls is the main thing to do, but the national park also has many activities like camping, hiking, and swimming. 
This national park is more modern than others and better-funded so the facilities here are well developed and properly maintained. This is a favorite picnic spot for the locals, but there are also sit-down restaurants and a cafeteria. The gift shop has float rings for the kids and fun souvenirs with a convenience store that is around 20 meters further on. The park is huge, so it is easy to get away from the crowds around the falls and relax downstream.
Why Visit Tad Ton Waterfall (Tad Ton National Park)?
#1 - Swimming in the Water
The Lam Pa Thad river over the falls is cool and feels just great on any sunny day in Thailand. It pools up into large swimming holes before it rushes on so there is no danger. Kids splash around and adults paddle and wade between the rocks and find a spot to sit down and watch. The water is very calm in these pools and there is no spot deeper than about 1 meter (3 feet). There probably are fishes in there, but all the human activities keep them away, and fishing isn't allowed anyhow.
#2 - Marveling at the Rocks
The geology at Tad Ton Waterfall is amazing. The visible stone is all limestone that has been polished by millions of years of water flow. Limestone has the property of how it breaks called "cubic cleavage," so the cuts are sometimes amazingly precise geometric shapes. One spectacular example is a giant pyramid formation sticking up from the water at the bottom of the falls. Other rocks have been cleaved into large irregular chunks and have channels of water flowing through them over the falls. The waterfall is the star but the rocks get the Oscars for a best-supporting role.
#3 - The Traveling to Get to Tad Ton
Flights are available from Don Mueang International Airport in Bangkok to Khon Kaen; you can rent a car and drive from there. But the best way to go is to drive the whole way yourself or take the twice-daily bus to Chaiyaphum. The drive from Chaiyaphum is easy and fast, and your hotel can arrange the transport there and back for you. Driving is better because you can see more of Thailand and you can stop for Isaan food on the way. The best part of either option is it's cheap, especially the bus/rental option. Isaan is famously inexpensive to tour around. Driving also allows you to stay longer. Once you arrive you will want to see more of this part of the country and visit more parks guaranteed!
#4 - The Accommodations at the National Park
There is camping at Tad Ton Waterfall (Tad Ton National Park) in Chaiyaphum, and they have them for rent like other parks. But after a long drive, it might not be the best idea to sleep on the ground in a tent. The good news is that Tad Ton also has proper hotel-style accommodations. There are several small cottages with bedrooms and mini-apartments on-site that offer a nice rest and private bathrooms. They don't pretend to be 5-star rooms, and they don't have to. The rooms are modern, relatively new, and very clean. These things are all you need for a good night's rest to recover and go on to the next park.
#5 - Tad Ton National Park is Everything Else in Isaan
Two or three hours is enough at Tad Ton Waterfall to take in the sights and cool off for the day. If you don't want to spend the night there, then don't feel bad as the next park is only 30 minutes away. The camping is actually much better at the other National Parks of Chaiyaphum, but those don't have the proper bedrooms and little villas that Tad Ton Waterfall (Tad Ton National Park) has. But that's completely OK, the food in the villages is arguably better and there is much more of Thailand to see. So, consider this Chaiyaphum attraction to be the gateway to a wonderful tour of Isaan. It is a great rest stop on the way to Khon Kaen, Udon Thani, Roi Et, or the eastern provinces and beyond.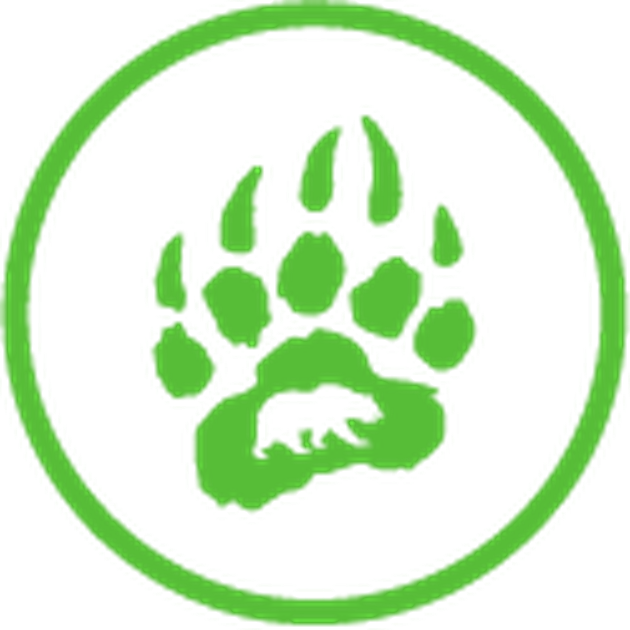 Did You Know?
The Tad Ton Waterfall is over 6 meters high and about 50 meters wide. Other waterfalls in the park include Tat Fa, Pha Lang, and Pha Song Chan. It takes 1.2 km of trekking to reach the waterfall from the parking lot.
Get the Most Out of the Visitors Center
When you arrive at Tad Ton Waterfall (Tad Ton National Park) in Chaiyaphum, make sure to spend some time at the visitors center to get well oriented to the area. This facility looks brand new and the extensive displays are an example of how well funded the park is. They have many trail maps on the walls, and better, a 3D topographic map on a table in the lobby. You may also get lucky as there is some staff at the desk that may speak English pretty well.
They can explain the park layout and may offer some good tips about walking on the rocks across the river. They can also show and share with you about wading paths on the map. This will surely save you a lot of time trying to find them. There is also cool taxidermy of a Leopard Cat that is unique to the area. But apparently, it only comes out at night and you won't see them too much, so this display is perfect. Also, information on all the other animals and special plants in the park are everywhere on posters around the room.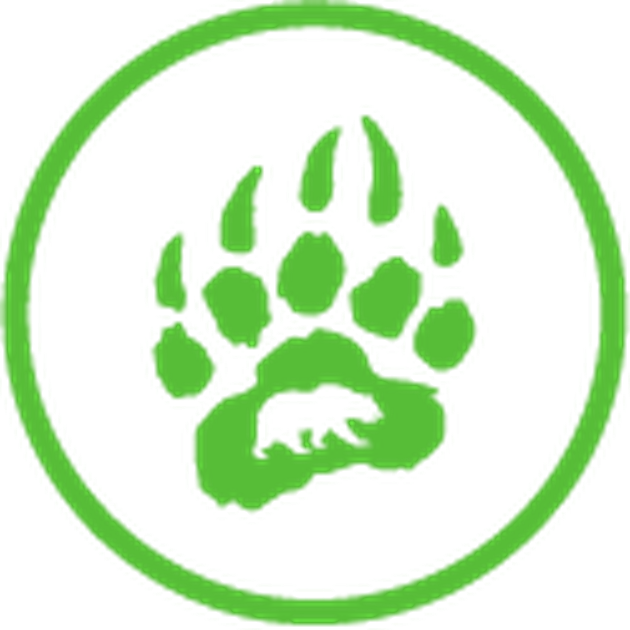 Fun Fact!
Tad Ton Waterfall in the Chaiyaphum district is covered by the serene forest on both sides. Visitors can swim in the waterfall and take pictures. To spend a night, visitors can also rent cottages and at the camping site.
The Real Adventure Begins
Tad Ton Waterfall is an easy getaway that is only 25 kilometers from the city of Chaiyaphum, and that is six hours from Bangkok. And just to be clear, this is in Isaan, the part of Thailand which only a few foreigners see but all remember forever after they have been there.
Hiking in Chaiyaphum is one of the most relaxing and rewarding things you can do to get back to nature. But even if you don't want to go hiking, you can be ready to walk a lot at Tad Ton. The distance from the parking lot to the falls is 1.2 km, so that is a little bit to start with. When you get to the falls, you can sit and just take it all in. Soon though, you will want to see more and your visit becomes all about walking around.
We advise you to wear shoes that can absorb walking on rocks and pavement but don't use your expensive Nikes because they might get wet! To get to the best trails and see the amazing rocks below the falls, you need to cross the river. This means wading over the rocks through the shallow part of the water. And if you are camping in Tad Ton Waterfall (Tad Ton National Park) in Chaiyaphum, you will also need to walk a lot. None of the stores or food places are close to the campsites. If walking is not your thing, or you have trouble walking, then stay at the cottages closer in.
The Beauty Around Chaiyaphum
Chaiyaphum is considered a big city in Isaan with a population of around 60,000. There are not many larger cities within about 100 miles, only Khon Kaen and Udon Thani are bigger.
But Chaiyaphum has everything any large city has. There are first-class hotels and restaurants, major car dealers, shopping centers, big-box home stores, and countless smaller shops that have anything imaginable. It is also the main government center for the entire province.
State, local, and national government offices are all in Chaiyaphum. The major state hospital center is there, as well as several excellent private hospitals and clinics. Chaiyaphum also has some great colleges and universities, most notably The Buddhist College of Thailand, located just outside the city.
Some recommendations are to see a new movie at the only cinema in the region. This is at Robinson's shopping center, which is a great destination for the stores and the food court alone.  Eat at "The End" near Tesco, a Farang food place owned by an Englishman specializing in classic pub food. He has a partner that is also a chef, and he makes French cuisine on weekends.
Visit the Chaiyaphum night market for classic Isaan street food and all sorts of other things like Thai silk and cheap shoes. Really everything around is cheap, and that is a great attraction to come to Chaiyaphum. Things you might buy in Bangkok are available here at about 1/3 less cost, and even cars cost less at the dealers here.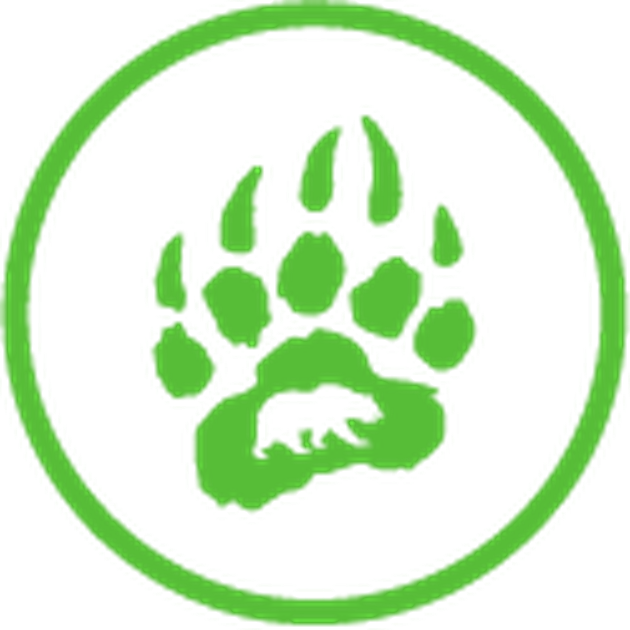 Trivia!
The total area of the Tad Ton National Park is 217 sq km.
Getting Back on The Road
To get back on your journey, just get on the 212 and follow the signs back to Tad Ton Waterfall. The same road leads to two other parks and onto the north.
Along the way out of town are a couple of very interesting Buddhist temples to visit and take pictures of. There are also some very good plant stores on the road.
If you are driving back and forth from home, you can pick up unique inexpensive flora for your garden. Some of these plants are only found in Isaan and will be something to remember your trip by.
Map & More Information 
Tad Ton National Park was designated as Thailand's 23rd National Park in 1980. This park is 23 km North of Chaiyaphum Town. The main tourist attractions are the Tat Fa, Pha Lang, and Pha Song Chan falls, and Tad Ton waterfall is the most famous tourist attraction. Visitors can spend a night here in a rented camp or a cottage.
Fees

Thai Citizens: 40 Thai Baht for Adults  |  20 Thai Baht for Children

Foreigners: 200 Thai Baht for Adults  |  100 Thai Baht for Children

Business Hours

08.00 – 18.00 hrs  |  Monday – Sunday

Business Address

Na Fai, Mueang Chaiyaphum District, Chaiyaphum 36000, Thailand

Contact Number

+66 (0) 44 853 332  |  +66 (0) 44 853 333

Email Address

Website

Facebook Page

Instagram

Twitter

GPS

15.9820352, 102.0389277