Travel to Thailand: A Complete Guide in Getting Health Insurance
Raise your hand if you want to know about Thailand travel medical insurance. Because who doesn't? As anyone traveling to Thailand must purchase travel health insurance, it's better to know all you need about it, including requirements, costs, and coverage options.
It's always helpful to purchase travel insurance, including travel medical insurance. The main reason is that your country's health insurance plan could provide little or no coverage when traveling to other countries. When we consider Thailand, Medicare isn't accepted in the country. Travel medical insurance is essential for medical care, prescriptions, medical tests, and more if you get injured or ill during your trip. 
Traveling to Thailand will be an experience to remember lifelong for people who love to travel. The thing you have to plan before all that is your travel medical insurance. So, today we're going to tell them everything you need to know about Thailand travel medical insurance step by step.

Travel Medical Insurance for Thailand
Getting Thailand travel medical insurance when traveling to Thailand is not just a good idea but a great matter to consider due to numerous reasons. However, hospital treatment is not even that expensive. Moreover, if you need medical assistance, you can be comforted by knowing that Thai doctors are highly qualified. But in case of severe inpatient treatment such as surgery or cancer treatments, it could be painfully expensive at a top-grade hospital. It can quickly add significant stress to your finances. 
Everyone traveling to Thailand must purchase travel health insurance starting from March 2020. And also, retired expats now need to show health insurance documentation to be eligible for their yearly retirement extensions. Accordingly, you must consider the key points you need to know about Thailand travel medical insurance.
Due to the increasing number of accidents involving tourists in Thailand for years, the Thai government has been planning on issuing a law requiring foreigners to purchase travel insurance before entering Thailand.
Thailand Travel Insurance Requirements
You must have proof that you have at least $100,000 in coverage for the duration of your stay for COVID medical and quarantine costs if you get the virus while in the country.

You need to obtain a Certificate of Entry, issued by Thailand's embassy, by filling out the form online and providing the necessary documents. You must include proof of medical insurance coverage when applying for the certificate.

You also must provide proof of a negative COVID test issued no more than 72 hours before you arrive in Thailand.

Cover at least $100,000 for accidents or sudden illness, including COVID-19.

Cover in-patient and out-patient treatment, medication, hospitalization, and emergency transportation.

Be valid for the entire duration of your trip.

All Thailand travel insurance policies have to explicitly state that they cover medical care claims due to COVID-19.
Pay Your Attention
When purchasing travel medical insurance for Thailand, you always read the policy rules carefully. Even make sure to read the fine print and sub-clauses in the policy. If you have done so, you will get to know at least how much coverage you have and are not surprised by unexpected bills down the road. 
If Thai travel health insurance does not fulfill the requirements, the Embassy will not accept it, and you will not receive a visa or be allowed into the country. You can compare different plans and choose one that complies with the guidelines set by Thai authorities.
Where Can I Get Travel Insurance for Thailand?
The best way to request your Thai travel health insurance is online, which is one of the most convenient methods for all travelers. If not, you can get travel insurance for Thailand from most local travel insurance companies.
Different comparison websites act as brokers between travel insurance companies and clients. You can compare travel insurance plans from different companies through these websites and select the best one. Then you can just purchase the policy online, follow the instructions, and you are good to go.
If you are traveling as part of an organized tour, your traveling agency may offer you travel insurance as part of the package deal. In these cases, although convenient, it is not always recommended to purchase the travel insurance you're being offered. It is usually priced higher than expected and may not offer all the coverage you are comfortable with when traveling. 
If you can, it's always a good idea to read the policy very carefully, and if you think it is a good deal, then you have all the coverage you need, then go ahead and purchase it if not, exit and get an alternate insurance policy that will suit your needs.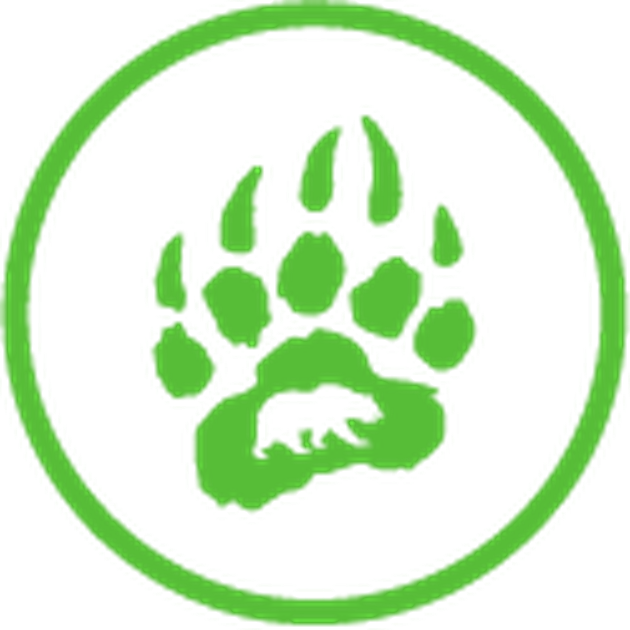 Quick Trivia! 
As of 2020, every traveler visiting Thailand should have travel health insurance of a minimum of USD 100,000 that covers the entire duration of stay.
The Way to Purchase Travel Insurance for Thailand
To purchase a travel insurance plan for Thailand, you must visit an insurance company's website or a comparison marketplace. Then, go through the available travel insurance policies. There should be several options if you are on a specific company's website.
Select the policy you want to purchase. You can even compare two or more policies. So, it is easier to decide.

Read the details well of the policy. Once you choose a plan, read the policy and ensure you understand what items are covered, any issues, how much the deductible is, etc.

Complete the travel insurance form. You have to enter the dates of travel, desired coverage, and your details.

Then pay the fee. The cost of your plan will depend on the time you will be in Thailand, how much coverage you want, and how many people are included in the policy.

Download the insurance certificate. After you complete the payment, you will receive the insurance certificate in your email, which you can use to travel to Thailand or apply for a Thai visa.
The Best Time to Get Travel Insurance in Thailand
You should get travel health insurance once you make the first deposits on your trip to Thailand or buy a flight ticket. Purchasing travel insurance at least two weeks before travel is recommended to have full coverage for trip cancellation or delayed flights.
Some insurance companies are not ready to accept claims for cancellation if you have purchased travel insurance less than two weeks in advance.
In addition, you can buy travel insurance as late as a couple of days before you travel, but you will not have the same level of coverage as you would if you purchased it earlier.
Acquiring Travel Health Insurance After Booking a Thailand Flight
No issues that indeed, you can buy travel insurance even after booking your flight to Thailand, but make sure it is very soon after making the payment to get as many benefits as possible.
Travel health insurance coverage does not start until you enter Thailand. Still, if you want coverage for trips and flight-related disturbances like trip cancellation, you will have to purchase a travel insurance policy as soon as you make the first payment for your trip. If you get insured too late, then something comes up, and you have to cancel your trip, then all the down payments you have made by that point may be lost
Claiming Travel Health Insurance in Thailand
To file a travel insurance claim, first, you must contact your insurance company to learn exactly what documents they will need from you. Remember to file your claim as soon as possible upon your return because it may be denied if you wait too long. When submitting a claim, your insurance company will ask for proof that your claim is legal. So you have to save all receipts and evidentiary documentation. 
Documents 
Medical receipts and hospital bills in case of an accident or illness.

Police reports with the dates stated in case of stolen belongings.

The receipts for food, transport, and accommodation in case your flight is delayed.
Activities and Insurance
You must remember that all activities are not included in travel health insurance coverage. Most Thailand travel insurance plans cover medical emergencies related to a sudden illness or an accident. However, if the accident resulted from your fault or activity considered "high risk," you will have to cover the medical treatment costs yourself.
Travel insurance companies usually have a list of activities they cover and exclusions. This will depend on the specific plan, but swimming, kayaking, trekking, and surfing are always covered. On the other hand, scuba diving, rock climbing, sailing, white water rafting, or bungee jumping, which have a higher degree of risk, are usually only covered under certain circumstances and will cost more.
So, the best way to know what activities are covered in your insurance policy for Thailand is to read it carefully. In most cases, you can purchase extra coverage for some activities, but it will naturally cost more.
What Coverage Will Travel Insurance for Thailand include?
Medical emergencies. 

Trip cancellation or interruption.

Theft, loss, damage of possessions. 

Emergency evacuation or repatriation.

Optional travel insurance coverage 
Cost of Thai Travel Health Insurance
Travel insurance costs depend on several factors, like your age, length of trip, where you have purchased it, and just how much coverage you want. In most cases, you can expect to pay about 4% to 10% of your overall trip costs in travel insurance.
Healthcare in Thailand is of excellent quality, so if you happen to find yourself in a medical emergency, you should rest assured that you will be well taken care of. Thailand's private and public healthcare system provides universal healthcare to all Thai nationals. Tourists will have to pay the cost of treatment themselves or through travel health insurance.
The public healthcare system in Thailand has qualified doctors, but the hospitals are known for long waiting times and lower quality medical equipment than the private sector. Private healthcare, on the other hand, is of equally excellent quality and better equipped. They are expensive, however, and will often require you to show proof of funding or travel insurance before you receive treatment.
In conclusion, if you're planning or loving to travel to Thailand,  the first thing you should try is reading and knowing about Travel health insurance in Thailand as it is compulsory during your visit. Make wise decisions and enjoy your Thailand trip worry-free.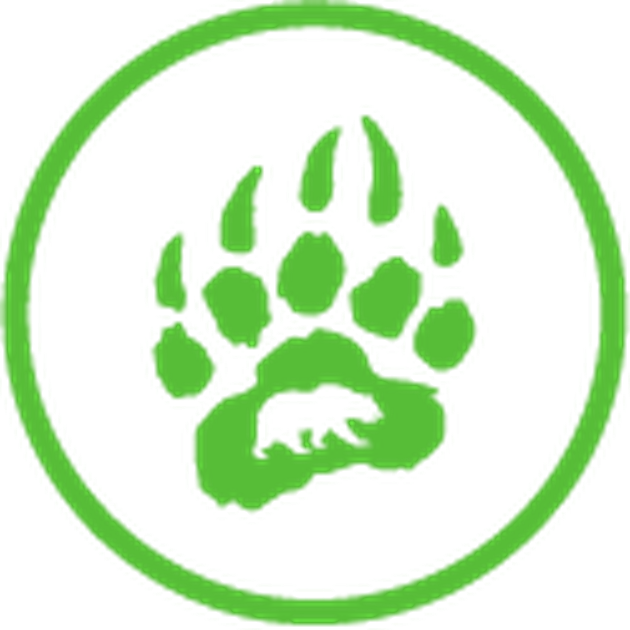 Vocabulary Time!
Broker
: a person who buys and sells goods or assets for others or arranges or negotiates an agreement
Clause
: a group of words containing a subject and predicate and functioning as a member of a complex or compound sentence
Embassy
: the official residence or offices of an ambassador OR a deputation or mission sent by one ruler or state to another
Healthcare
: efforts that medical professionals make to restore our physical and mental well-being
Prescription
: an instruction was written by a medical practitioner that authorizes a patient to be issued with a medicine or treatment OR a recommendation that is authoritatively put forward