An Expat's Christmas & New Year's 2019 Celebration in Thailand
"Tis the season" and all of us expats and tourists in Thailand are getting ready for Christmas and New Year's celebrations! 
But this time of year can be a mixed bag of emotions for many of us. We sometimes think about what we miss back home and wonder what the holidays in Thailand will be like this year. One can even feel very alone in this often-strange land full of complications and uncertainty. But the future surrounds us every day and we are all very lucky to have the opportunity to dive in and find out what will happen! 
Thailand is full of fun and adventure and December is one of the highlight months of activities across the country. So here is my Christmas and New Year experience in Thailand ❤️.
2019 Holiday Season in Thailand
Thailand is a Buddhist country, so Christmas is not celebrated as a holiday. But, to make this time of year unforgettable, I did a lot of things and I visited plenty of places.
New Year's is a big holiday here, actually one of three- the calendar: Near Year, Chinese New Year, and Songkran. During the time of the December holiday festivities, Thailand becomes a wide-open world of eating, drinking, and merry. The malls and shopping areas go all out with decorations and special sales. The hotels throw glamorous gala events and host lavish buffets. And the bars and clubs are literally crawling with revelers drinking and dancing the night away. The height of the tourist season in Thailand packs a lot of parties during the season to be jolly! 
Holiday Traditions in Thailand
The big difference between here and there at the holidays is the traditions. In our Christian west there is a big run-up to Christmas and then a week-long build-up to New Year. In Europe, there are big feast days and many Christmas markets in all the towns and cities. Latin America celebrates with processions, daily chorus singing, and special foods. North America goes wild with shopping and has Christmas-themed plays, shows, and movies to enjoy. 
All over the Christian world, "Presepio" or nativity displays representing the birth of Jesus are everywhere. Thailand is Buddhist, so there is none of this kind of "spirit" around this day. New Year's is also different in that not much time is spent going over the events of the past year. Instead, Thailand goes all out with a hopeful fervor for the coming new year.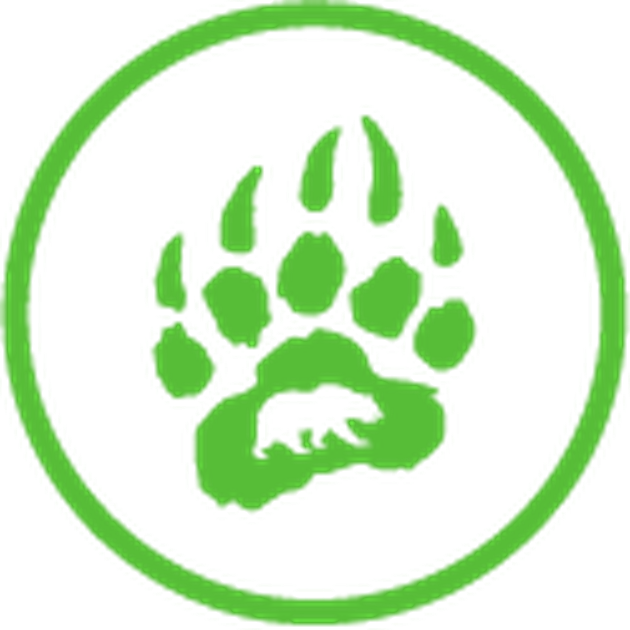 Fun Fact!
Although Christmas is not a holiday in Thailand it is celebrated well and the New year is a mega holiday in Thailand and is the height of the holiday season which makes Thailand a party place. Sightseeing, shopping, enjoying food and drinks, and Thailand has to offer so much more on these festive occasions.
What Does Thailand Have for the Holidays?
Thailand has an escape from classic western holiday tradition! This time of year is really great. And even though there's no winter season here, I still enjoyed the weather ❤️ which is warm and dry almost all over the country. It opens its tourism arms for all to come and get a getaway, offering something for everyone. There is so much to do at the beaches, the big cities, and all the unique places throughout the country. 
Expats can be a tourist again and go to places they normally don't go in their daily lives here. It is especially cool to host friends and relatives and go touring around with them. Thailand puts on many special events for the holidays just for this reason. There are special activities, parties, concerts, and events just for the people to get away from their traditional boundaries. 
Things I Did During Christmas in Thailand
Go Shopping! 
During the Christmas season in Thailand, the places I loved ❤️ to be are inside the shopping malls where there are a lot of wonderful decorations. There aren't lights and trees everywhere, but the malls put on excellent displays that are fun for your whole family. 
The shopping malls I experienced in Bangkok are IconSiam- a relatively new mall, and Asiatique are great spots to go on the waterfront. Chatuchak weekend market is fantastic, and further downtown, Siam Paragon and MBK Plaza are too. But Central World is the best mall for the Christmas spirit. They have the largest Christmas tree in the city, light tunnels, dazzling lasers, and even an ice-skating rink! 
Yes, Christmas in Thailand is commercial just like the rest of the world. Things are pretty well priced and there are sales but don't expect deep discounting like in the USA. You don't necessarily go to the malls for bargains, you go for the experience. 
Go to the Beaches
What made my Christmas holiday great and fantastic are the beaches in Thailand. Phuket is great this time of year because of the party scene that goes on there all year round. It is a little better in December because the bars and hotels offer holiday time specials on drinks and food. Krabi is also great anytime, but at Christmas, it is the relaxed holiday getaway that you may be looking for. Pattaya is also really cool this time of year simply because there is more to do for the whole family. Being close to Bangkok, it also is the place to conserve time as you try to take in both places. 
Samui is a destination unto itself. If Bangkok is not your thing, it is best to go straight there from BKK airport. Samui is the luxury paradise of Thailand and Christmas there is special for romance and pampering, not for drink prices. 
See More of Thailand
The good weather during the Christmas seasons here in Thailand made it totally great for my tours. For instance, this is the ideal time to go camping! Go to one of the amazing National Parks in Thailand and be outdoors while it is not so oppressively hot. And since Christmas isn't really a holiday in Thailand, the parks weren't so crowded, even on weekends. Nature tours are great this time of year for the same reason. Thailand's natural beauty will impress family visitors traveling with you, and they will be comfortable at the same time. 
Also tour Ayutthaya, Kanchanaburi, and Samut Prakan, they all involve being outside. For the really adventurous types, the good weather is perfect for motorbike tours. Previous experience in riding a motorbike is essential because Thailand roads can be dangerous. But it is so much fun and you see the country up close and personal this way.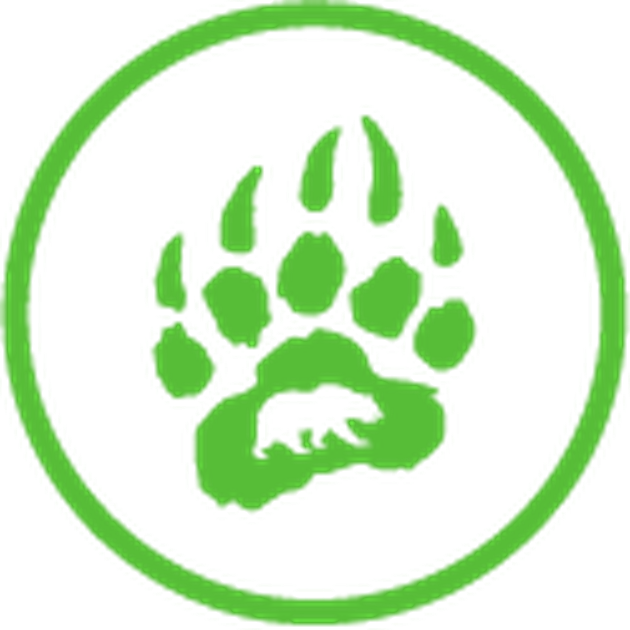 Trivia!
Thailand celebrates three calendars of the New Year: The Gregorian calendar New year, the Chinese, and Songkran New year.
Go Gala
Christmas holiday in Thailand may not really be a "holiday" but it is still a great time to dress up and go out. Bangkok is especially swanky on the high-end party scene. Many of the big hotels I visited had great gala events and holiday buffets with all the foods I was missing ❤️. 
For something different, you may also contact your embassy and ask if they are sponsoring any holiday events. Embassy parties are really good intellectual affairs, and the expat community can stay in touch with their country and countrymen. Also, there are many elegant dining spots everywhere you go, featuring international menus to wine and dine around holiday time. So, bring that dress, take out your dinner suit, and go somewhere! 
Visit Old-World Traditions
There are two things you can do in Thailand that harken back to the traditions of Christmas we all know. One is to go visit Santa Clause with the kids. He makes regular appearances at K Village on Sukhumvit 26 and also shuttles over to nearby Nameebooks on Sukhumvit 31. And on his breaks, he shows up at the various malls. Since he does this in his spare time you should check websites for when he will be where. 
The other thing is to go to a church service. These are rarer since Christians make up less than 1% of the population, but there are at least 5 places I can recommend. St. Louis Church, Assumption Cathedral, and Christ Church are in Silom. Holy Redeemer is near Ploen Chit, and there is Santa Cruz Church (Kudi Chin) in Thon Buri District. These are in Bangkok, check websites for other places.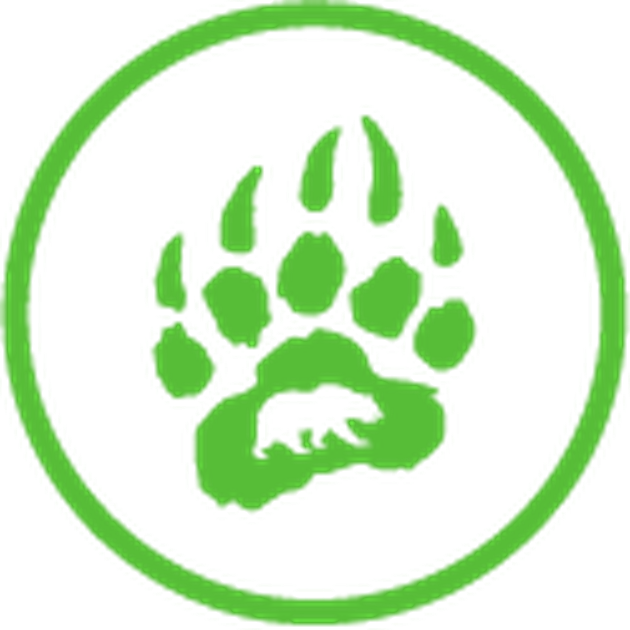 Did You Know?
Songkran was the official new year of Thailand until but its date was fixed to April 1st in 1888 and later in 1940 it was changed to 1st January.
Things I Did for New Year's in Thailand
Rooftop Bars in Bangkok
During New Year's Eve,  I tried different rooftop bars in Bangkok and they are all totally amazing! These places can be quite pricey, but I have the priceless memory of a fireworks party from a rooftop view. My personal favorites ❤️ are the well-known Skybar, and the newer Mahanakon Skywalk, the highest public viewpoints in Bangkok. But there are many other great ones like "Above 11" at Centre Point, Pathumwan Princess Hotel, and Vertigo at the Banyan Tree. 
If you want to get to see the fireworks display at midnight and take in the lights of the whole city. Anyplace that is high up is perfect even if it is not actually a "Rooftop" bar. Millennium Hilton is a good example and the Centara also has an excellent view. Another good spot is The Champagne Bar Waldorf Astoria Bangkok @ MQDC Magnolia Ratchadamri Boulevard Building. 
Go online and see what is still available if you haven't already booked. Our advice is to choose a spot and contact the place directly to get the best info. 
The Countdown in Bangkok
The Countdown is Bangkok's answer to Times square dropping the crystal ball at midnight. There is not anyone specific event for this, it is actually a city-wide thing. But the biggest countdown gathering is the one at CentralWorld mall where over 100,000 people are expected. The family-friendly spot to tick off the seconds to midnight is at the Asiatique waterfront and IconSiam. The clubs on Khao San Road, RCA, and Sukhumvit 11 are the places to really blow your mind with drinking and dancing. But almost everywhere will have a New Year's Rockin' Eve just like New York will 12 hours later. 
Ring in 2020 on an Island
I have already mentioned a couple of good spots for Christmas, and these will be really awesome on Thailand New Year's too. But the top of the chart has to be Koh Phangnan, which is the home of the full moon party. For sure, the party will be as wild as ever. 
Haad Rin Beach will be host to thousands of fanatical parties from all over the world. Live bands, outdoor raves, and heavy drinking are some of the hallmarks of this wild place in the sea. So many other Islands will be just like this but without the extreme. For example, if you can get on Ko Phi Phi, it might be even better, just not as hallucinogenic. 
Go Up to Chiang Mai
Chiang Mai is perhaps Thailand's "Second City". But on Thailand New Year's Eve, it doesn't take second place, it just happens to be further out in the country. Chiang Mai is more subdued than Bangkok, more spiritual, but it's still in Thailand, so they party there too! 
However, the party there is considered more sophisticated. This isn't the rooftop bar place. There's that big thing which is the lantern loft. So, just like everybody, I will also have a lantern made of rice paper and will float it up to the sky at midnight. The effect is more moving than the fireworks in Bangkok (there are fireworks in CM too), a truly memorable light show. Chiang Mai also has a better bar scene than you might think. The city lights up with great bands and DJ music and supports a good pub crawl just like Sukhumvit. 
See the Fireworks
The fireworks this year are going to be huge. The Tourism Authority of Thailand (TAT) is going all out to make Bangkok, a premier Thailand New Year's destination. 
TAT, in partnership with Icon Siam, True, and Kasikorn Bank will spend somewhere around 500 million Baht (16+ Million USD). The fireworks are going to be set off over a 1400-meter span from Chaloem park to the Asiatique waterfront ❤️
Anywhere along this route will be prime fireworks viewing. This is great especially if you are not at one of the rooftop spots. The Dinner cruise boats in the river will be great too. The theme this year is "The Seven Wonders of Blessings" so the fireworks will be broken up into 7 different displays over about 40 minutes. Also interesting is that the fireworks are made with Japanese technology using Thai sticky rice as the main ingredient. 
Enjoy Thailand during the Holiday Season
The holiday season in Thailand will be fantastic this year with so much on the plate. For me choosing what to do will be hard because the options are almost endless. Through Christmas, there is time to relax and make the most of whatever it is you like.
At New Year's, the "countdown" will be on for you to scramble and decide exactly where you want to be. There is a tremendous rush of excitement in the planning and the fun part is getting out and experiencing it. 
Thailand truly offers joy to the world this holiday season, so enjoy, and revel in all there is to offer ❤️