Koh Kret: The Complete Guide to Visiting Bangkok's River Island
Did you know that there's an island in the Chao Phraya River near Krung Thep Maha Nakhon (Bangkok)? 🧐 Koh Kret is an island village in the middle of the Chao Phraya River. To find this place, you must travel north of Krung Thep Maha Nakhon (Bangkok) in the province of Nonthaburi 💯
This small artificial island's old-world charm reflects its early settlements, evolution, and culture 🧑‍🎓 You can see Koh Kret as an old village-type island where the Mon people stay. So, it is suitable for a one-day trip if you are interested in seeing how people in the past lived in Thailand 🧐 Sticking to their roots, their lives are interwoven with cultural practices reflected in their daily life and occupation.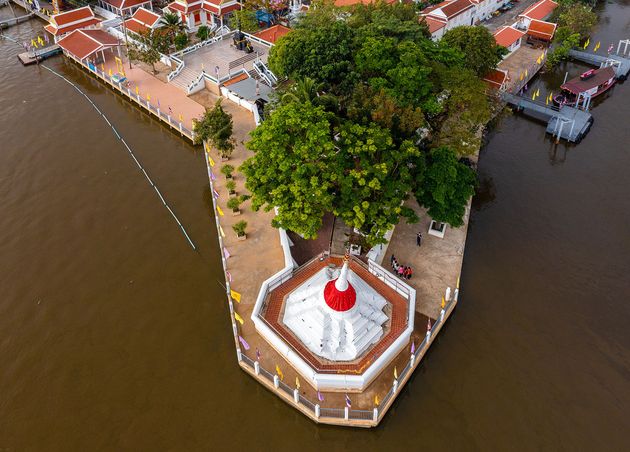 If you're in Krung Thep Maha Nakhon (Bangkok) and looking for a great experience and a day trip out of the city, Koh Kret is a fun place to visit. So, if you need to know more about this small island paradise, read this captivating guide to the end 💯
Exploring the Hidden Secrets of Mon Island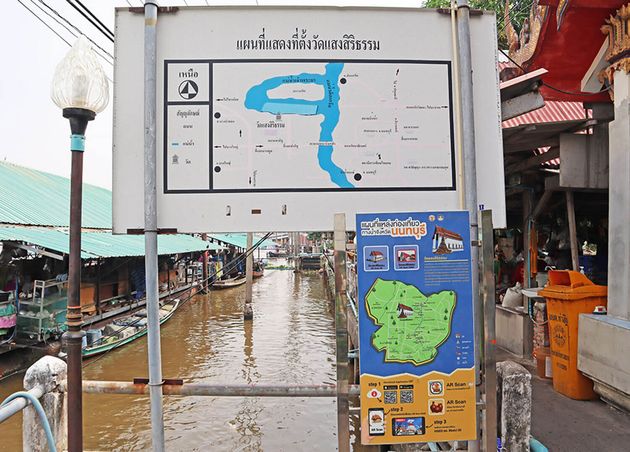 Koh Kret is a small Mon island, three kilometers wide and three kilometers long, that can be seen on Bangkok's Chao Phraya River 🧑‍🎓 It's much loved for its traditional food, Mon clay pottery, and laidback rural vibe. This sleepy island is off the radar for most foreign visitors and even local Thai tourists. With just seven tiny villages and no roads, so no vehicles, a visit here makes for a relaxing retreat from Thailand's crowded, traffic-clogged capital 💯
The small artificial island is technically not in the Bangkok Metropolitan area but lies in Nonthaburi province 🧐 Around 20 kilometers from Bangkok's downtown or old town, it's about 40 minutes to an hour's drive, depending on the time of day and degree of gridlock. A more leisurely way of arriving is by ferry, then a smaller boat across to Koh Kret, which makes staying in a Chao Phraya River hotel even more appealing 🧑‍🎓
Lush farmland fringed by lofty palms is at the center of picturesque Koh Kret. At the same time, the perimeter is skirted by charmingly dilapidated wooden and weatherboard houses on stilts, some in the old traditional style with wide verandahs connected by a web of raised timber and concrete paths 💯
Discovering the History of Koh Kret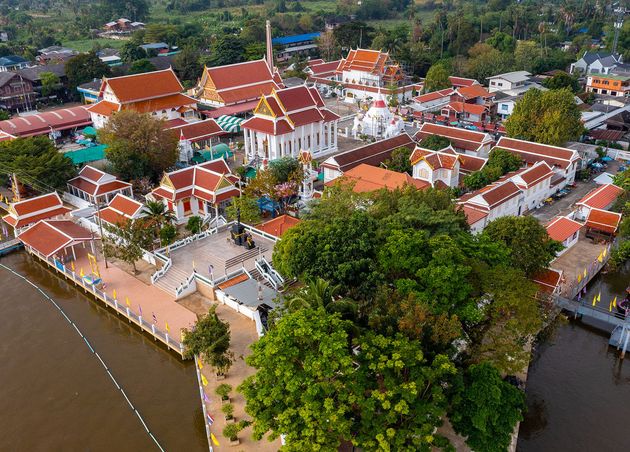 Koh Kret was originally a meander located on the Chao Phraya River 🧑‍🎓 Due to the Chao Phraya river's curvy path; ships often took longer to reach Ayutthaya, Siam's capital at the time. During the reign of King Thaisa, His majesty wanted to reduce shipping time and improve the Kingdom's economy. Thus, he planned a canal that would bypass the meander and act as a shortcut for maritime transport 💯 
According to the Ayutthaya chronicles, the canal was dug in 1722, requiring around 10,000 men and taking over a month to complete. After the canal was dug, shipping to Ayutthaya became faster, and the channel was called "Khlong Lat Kret" by locals 🧐 As time passed, the canal became gradually wider due to erosion. It became part of the river itself, causing Koh Kret to become an island.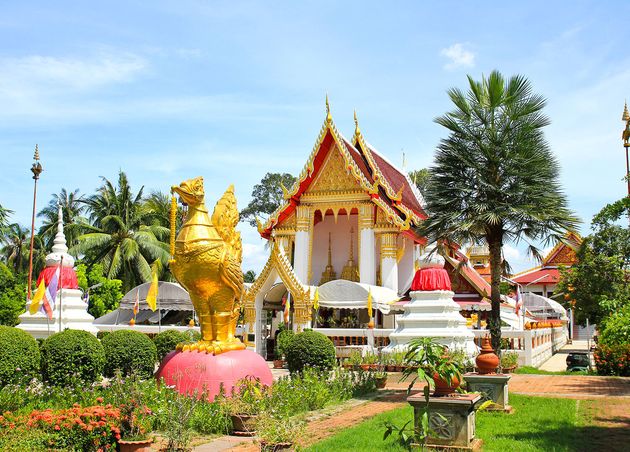 Koh Kret has thrived since the Ayutthaya period 🧑‍🎓 But the island was deserted when the Burmese occupied the city. After Siam gained independence, King Taksin allowed the Mon people to settle down on Koh Kret. Later, when Pak Kret was set as the name of the district and the sub-district, Koh Kret was set as the name of the district until now 💯
During the Second World War, Koh Kret was a hiding place for many politicians and officers to avoid the bombing of Krung Thep Maha Nakhon (Bangkok). Many built spare houses to stay in if Krung Thep Maha Nakhon (Bangkok) fell into a crisis 🧐 After the war, the government confiscated these houses.
Essential Facts About Koh Kret
People of Koh Kret
Koh Kret has historically been home to people from the Mon ethnic group, typically associated today with the neighboring country of Myanmar 🧑‍🎓 It is, however, a group that once also lived in the central areas of Thailand. Islanders still retain many of their old customs and traditions, and it is relatively easy to see differences between religious practices, food, clothing, and language 🧐
Interesting Pottery Making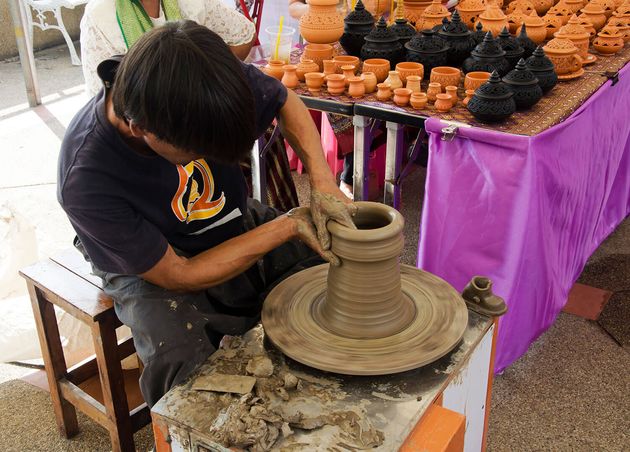 The island is famous for its traditional Mon-style pottery, known as Kwan Aman. Detailed terracotta pieces include bowls, vases, candlesticks, incense holders, and lanterns 💯 Several pottery villages and homes are dotted around the island. Watch as craftspeople create intricate items ready to fire in large kilns. There are also plenty of opportunities to purchase locally-made pottery.
The small pottery museum close to the main pier and Wat Poramaiyikawas is an excellent place to take a peek at the different types of wares produced on the island. It may not be that informative, but it's interesting for a quick stop 🧑‍🎓 Kwan Aman Pottery Museum is another place to add to your Koh Kret travel list if you are interested in the island's pottery heritage.
Majestic Spiritual Sites on Koh Kret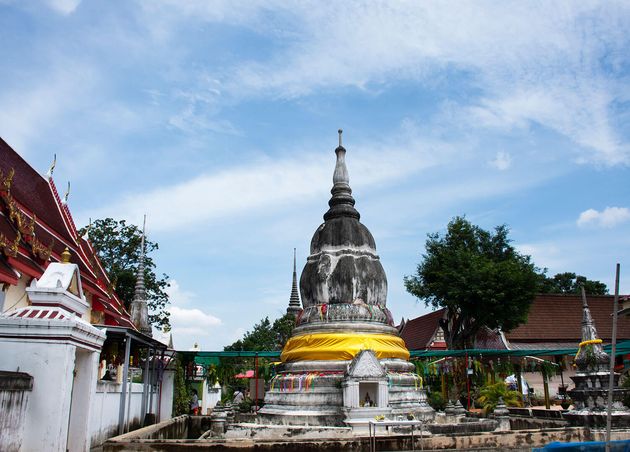 In addition to the great shrines and spirit houses that can be found almost everywhere around the island, Koh Kret is home to two significant temples: Wat Poramaiyikawas and Wat Sao Thong Thong 💯 Wat Poramaiyikawas, a popular pilgrimage spot, is the largest temple on the island, and it's an excellent place to get a taste of the Mon Buddhist practices 🧑‍🎓 Many monks chant in the Mon language, and sacred texts can be found written in the Mon script.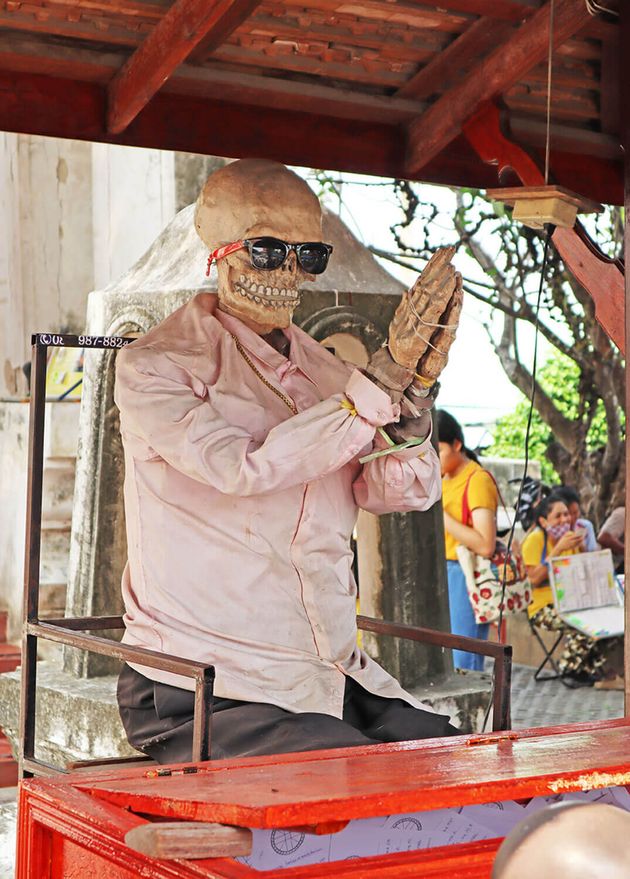 On top of a long reclining Buddha, a giant seated Buddha, and many smaller statues of the Lord Buddha in various postures, the temple also houses one of Koh Kret's most well-known landmarks: a gleaming white leaning chedi draped in a vibrant red cloth 🧐 Wat Sao Thong Thong dates back to the Ayutthaya period and combines traditional Mon and Thai elements. Wat Chimplu Suttahawat, on the island's eastern side, Wat Phai Lom, and Wat Salakun are also worth a quick photo stop 🧑‍🎓
Embracing the Relaxing Nature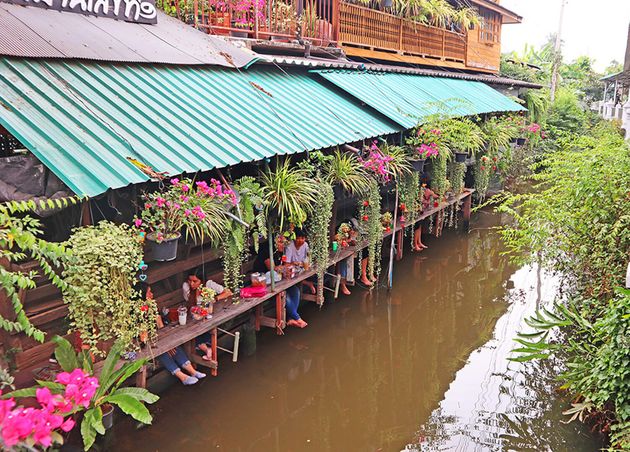 This is a rustic and rural island with bountiful orchards, lush gardens, wet patches of lotus plants, tall trees, and a rather rugged feel, especially when compared with Krung Thep Maha Nakhon (Bangkok) 🧑‍🎓 Chickens peck at the ground, dogs nap at the edges of pathways, cats sleep in doorways, and various bird species fill the air with joyous songs. Follow the marked trail around the island, and you will quickly find yourself in the heart of nature 💯
The Demonstrative Local Vegetable Plantation provides a good overview of farming practices on the island and different produce grown on Koh Kret. The artificial waterfall and park next to Wat Phai Lom make lovely pictures 🧑‍🎓 The benches and well-tended grass may also tempt you to rest your feet and take a break.
Abundant Market on Koh Kret 
Visit Koh Kret on a weekday. You will find a small selection of local shops and restaurants and enjoy the island most serenely 🧑‍🎓 The weekend is a great time for shopaholics and bargain hunters to visit, as the island hosts a large riverside market each Saturday and Sunday. The narrow lanes through the market can feel claustrophobic, though, as many fun-seeking Thais also have the idea of escaping the city for a few hours. As soon as you're away from the market, the island's peace returns 💯 
The market sells various items, from clothing and kids' toys to souvenirs and pottery 🧑‍🎓 There are also many different foods and drinks to sample as you meander from place to place 🧐 Fried fish cakes, fermented eggs surrounded by fish cake, the Mon delicacy of Khao shae, and coconut sweets are especially abundant in Koh Kret.
Exciting Performance on Koh Kret
Small traditional dance performances are held at various times over the weekend on a small stage at the far end of the weekend market 🧑‍🎓 Dancers wear traditional outfits and dance to tunes played by live musicians 💯
Bike Rides in Isolated Paths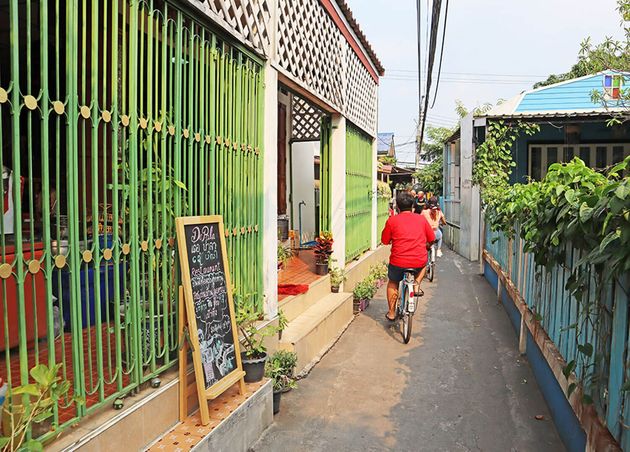 Once on Koh Kret, a must-do activity is a leisurely stroll or bike ride around the island on elevated concrete paths to take in everyday life, punctuating your explorations with exciting stops on the way 🧐The first thing you'll notice is that things move at a far slower pace here than in the city. The sprawling suburbs with their shiny new condo towers may be just down the river, but on Koh Kret, you'll feel like you're in the heart of Thailand's countryside – even for a short time 🧑‍🎓
Irresistible Cuisine 
If you decide to take the long tail speed boat, you will probably stop at Ran Baan Khanom Wan (The Thai Sweet House), from where you can buy sweet and savory snacks to gorge on 💯 Ran Lek is a famous coffee shop known for serving coffee in clay pots you can take home.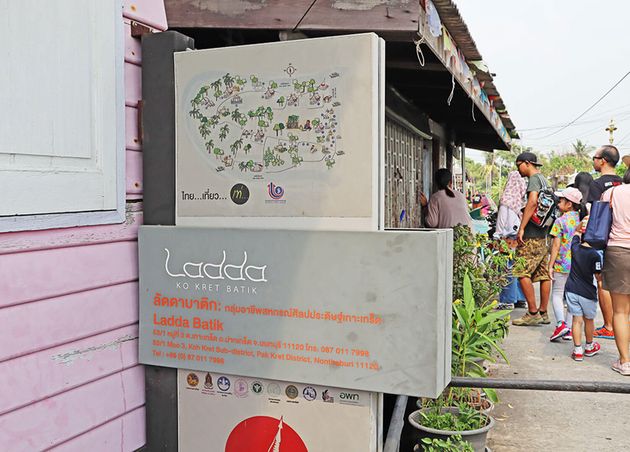 The local markets are filled with shops and vendors, ensuring you never have an empty stomach. Here they sell local produce and foods that are native to the area and not found anywhere else. You can also stop at Koh Kret Brewery or Chit Beer for a refreshing beer. However, it is open only on Saturday and Sunday 🧑‍🎓
🧑‍🎓 Quick Trivia!
Although all year round makes for a great time to visit Koh Kret, the best time to visit Koh Kret is from November to April, which are the dry months if you want to enjoy the coast.
A Glimpse of Rural Food and Culture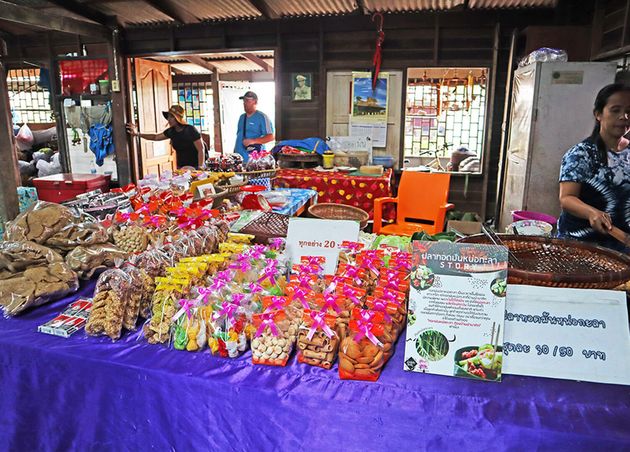 Koh Kret gives you a glimpse of the old Vietnamese rural culture with its Mon settlement. The same is reflected in most dishes prepared in local homes, and the market 🧑‍🎓 Tort Man Nor Galah is a dish of Mon Origin where Tort Man means deep-fried fish patties with herbs and mushrooms.
Nor Galah is an aquatic vegetable that is deep-fried. This is served with tongue-tingling sweet and sour sauce 💯 Another popular dish is the Kanom Jeen, fermented rice noodles served with various gravies.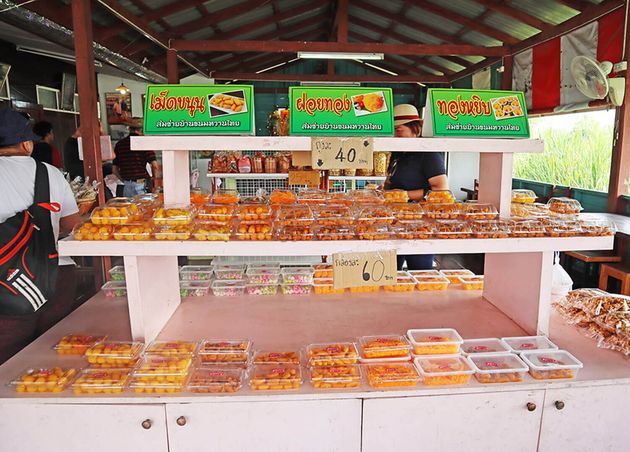 Kow Chaa is a rice dish camphor scented and served with knick-knacks. It has cooling properties.🧐 Hence considered appropriate for summers to beat the heat. 
Koh Kret and Thailand, in general, are known for their sweet (Kanom) and savory snacks (Korng wahng). There is much sweet stuff owing to the abundance of sweet plums that grow here. For the Korng wahng, you can try Miang Kam, wild tea leaves with herbs and sweet-savory sauce 💯
Pan Sip are like tiny deep-fried rolls oozing with a mixture of shredded fish, peanuts, and black pepper. Try Gai Sarong, minced chicken wrapped in egg noodles and deep fried into golden balls. Pandan noodles are a must-try 🧑‍🎓 There are a string of open-air restaurants in the area that you can try in Koh Kret, like Pa Ka Lung, which serves Kow Chaa, Kanom Jeen, and many other local dishes.
Visit Bangkok's River Island NOW!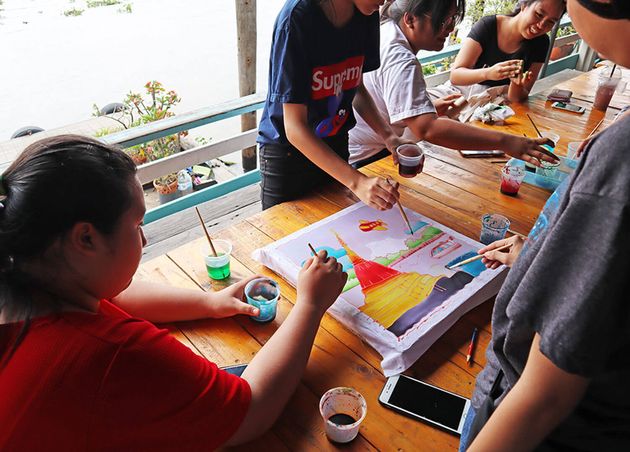 A visit to Koh Kret allows you to quickly escape Krung Thep Maha Nakhon (Bangkok) and get lost in a unique island culture where the feeling of stepping back in time awaits you around every corner 💯
Koh Kret is home to Thailand's Mon people, who immigrated from Burma more than 200 years ago 🧑‍🎓 The Mon people in Koh Kret have managed to preserve much of their unique culture and lifestyle because the island remains isolated from the surrounding area.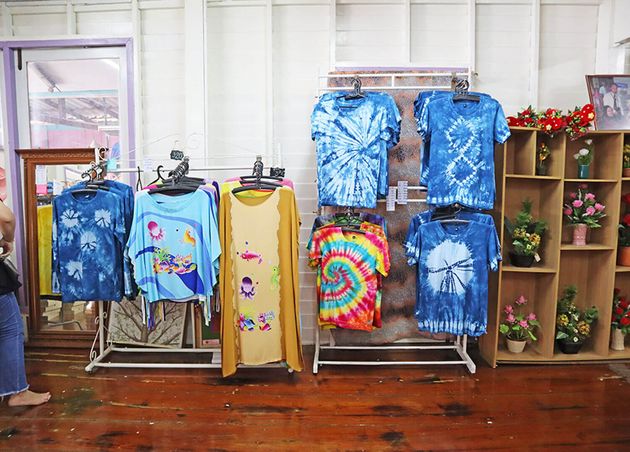 Your visit will be a truly unique experience. The Mon culture can be seen in the design of traditional riverside houses, which have remained unchanged for hundreds of years, and can be felt in the hospitality locals show visitors 🧐 If you are looking for one of Bangkok's hidden gem destinations that few foreign tourists take the chance to visit, then Koh Kret is a definite recommendation 💯
Koh Kret is especially known for earthenware and ceramics, all handmade in the kilns of the island's pottery villages. Another of the island's reputations comes from the villages along Khlong Khanom Wan, where sweet local desserts are made. Don't visit Koh Kret without tasting one, or more, of the local desserts 🧑‍🎓
Things to Know When Visiting Koh Kret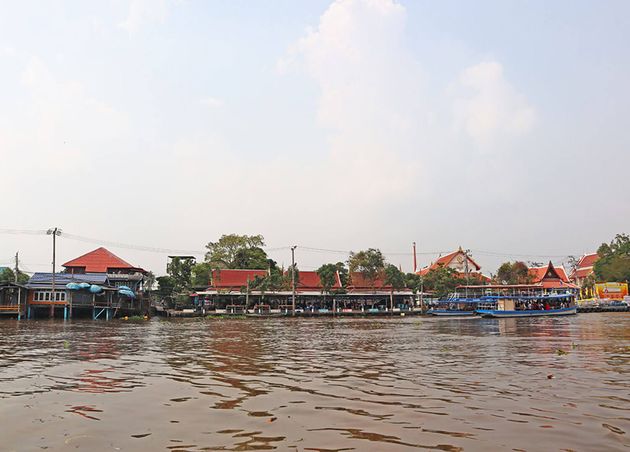 Comfortable shoes and clothing are highly recommended since you must climb in and out of boats.


Photography is highly encouraged along every part of this tour.


Bring your appetite and your sense of adventure.


Respectful attire is required if you plan to visit any of the temples on Koh Kret.


The top places near Koh Kret are:



Krung Thep Maha Nakhon (Bangkok) is 19 km from Koh Kret
Pattaya, which is located 119 km from Koh Kret
Hua Hin is located 161 km from Koh Kret
Samut Prakan is located 39 km from Koh Kret
Ayutthaya is located 50 km from Koh Kret
Best Way to Visit Koh Kret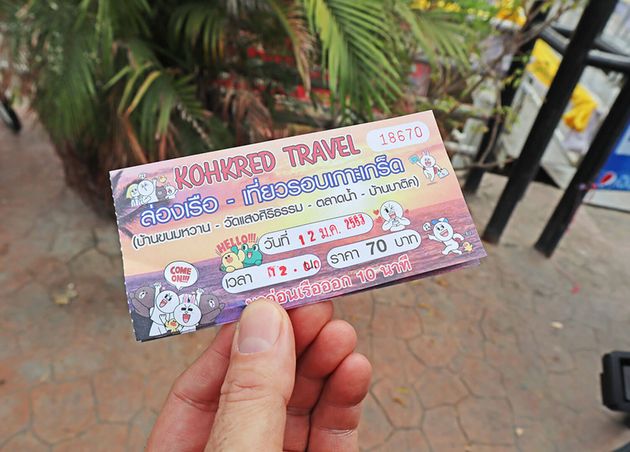 While several operators make stops at Koh Kret as part of longer trips along the waterways, traveling to Koh Kret on your own isn't as difficult as you may at first thing 🧐 Catch a city bus from central Krung Thep Maha Nakhon (Bangkok) to Pak Kret, an area within Nonthaburi province. Once in Pak Kret, you can catch a tuk-tuk or taxi to the pier. Alternatively, it is just a short walk of around half a kilometer 💯
While the pier may not be very well signposted, the temple of Wat Sanam Neua is easy to find; the pier can be found towards the rear of the temple. Services are frequent during the daytime, and the crossing time is just a few minutes 🧑‍🎓
Getting Around Koh Kret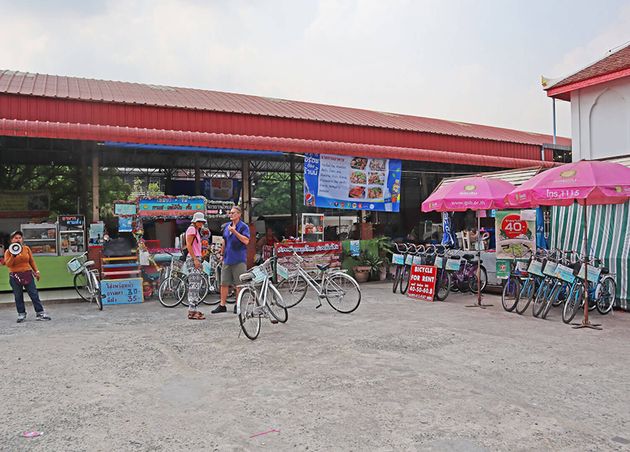 There is no public transportation on Koh Kret, though several motorbike taxis zip along the narrow lanes 🧑‍🎓 A six-kilometer walking trail leads around the island, and bicycles are available to rent if you don't fancy using your feet all day. Several smaller tracks lead away from the main trail, letting you immerse yourself even more in nature and the peaceful lull of local island life  💯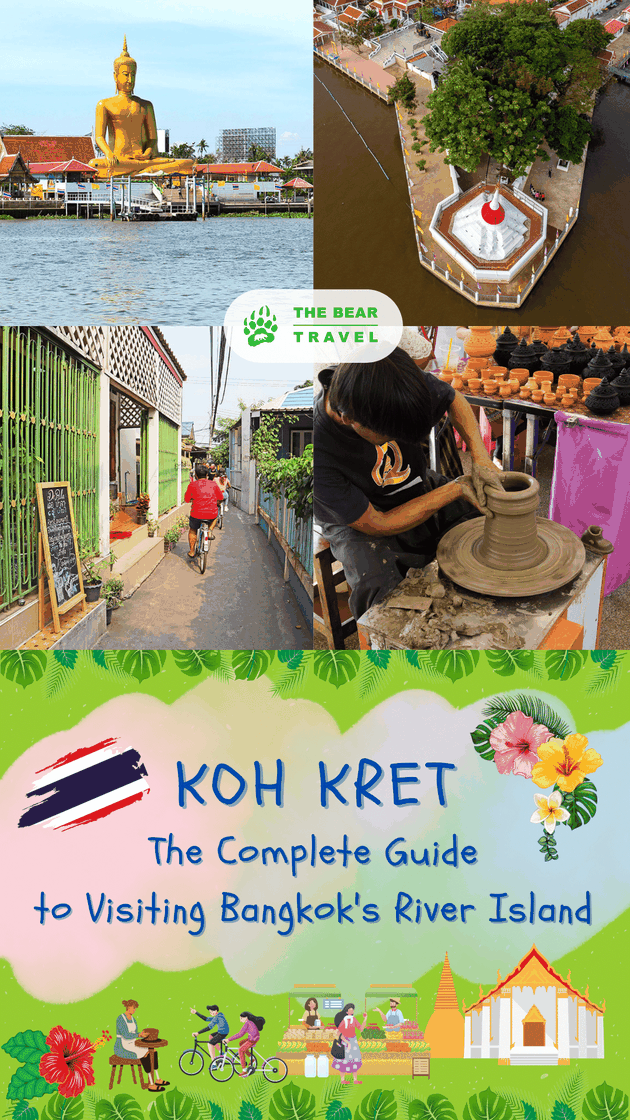 🧑‍🎓

Vocabulary Time!
Claustrophobic
: Having an extreme or irrational fear of confined places.


Confiscated
: Appropriated by the government 


Delicacy
: Usually a rare and expensive food item considered highly desirable, sophisticated, or peculiarly distinctive within a given culture.


Earthenware
: Pottery that has not been fired to the point of vitrification and is thus slightly porous and coarser than stoneware and porcelain.


Gridlock
: A traffic jam in which a grid of intersecting streets is so completely congested that no vehicular movement is possible.


Meander
: One of a series of regular sinuous curves in a river or other watercourse channel.